August 7, 2015
Weekly Round-Up: 7 Questions Critical to Your Purpose in Business, How to Make Decisions More Efficiently & Giving Feedback
Welcome to my weekly round-up of top leadership and communication blog posts. As many of you know, each week I read and tweet several great articles and on Fridays, I pull some of my favorites together here on my blog.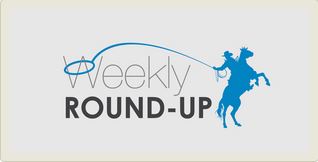 This week you'll see articles on why feedback without measurement isn't effective, making decisions more efficiently and building a team of workplace teachers. These articles will provide you with tips, strategies and thought-starters from many of the smart folks in my network. So whether you're a new leader or an industry veteran there'll be something here for you.
What were some of the top leadership articles you read this week?
- David Grossman
___________
Download—How To Think Like A CEO—by clicking the image below and learn the top 10 things that CEOs care about to help elevate your performance.