July 12, 2019
Weekly Round-Up: 8 Steps to a Truth-Telling Culture, 3 Upgrades for Work Meetings, 15 Trust Building Myths, 5 Internal Comms Tips, Lessons From Fictional Leaders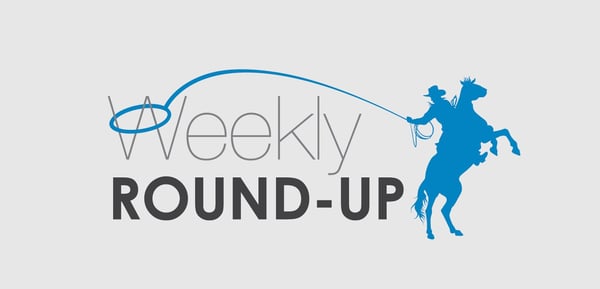 Welcome to my weekly round-up of the best-of-the-best recent leadership and communication blog posts.
This Week's Round-Up of Leadership and Communication Blogs:
8 Steps to Jumpstarting a Truth-telling Workplace Culture
By Jim Haudan and Rich Behrens (@jhaudan via @greatleadership), Great Leadership

Get 8 steps to a quick 45-minute activity that can give leaders insight into how comfortable their teams are talking about difficult issues and telling the truth.

"

What do a water cooler, bathroom, and hallway all have in common? These are three places in the workplace where people feel "safe" to tell the truth. Many leaders believe that their people feel safe in telling them what they think and feel. But this is a misconception—or a blind spot

..."
Read more >>
3 Strategies to Change your Workplace Culture by Changing Your Meetings


By Samantha Slade (@sam5 via @BKpub), Berrett-Koehler Publishers



Here are 3 simple meeting steps that invite everyone to engage and show up creatively and collaboratively

.

"The bottom line is that meetings are an effective barometer for gauging how well your organization is doing in terms of productivity, innovation, and teamwork. If you dream of an engaged organization where people show up with their full creativity and potential and really share responsibility, meetings are an easy, low-risk place to grow this dream..."
Read more >>
15 Common Myths About Building Trust


By Frank Sonnenberg (@FSonnenberg)

Find out why these 15 myths on building trust are just that – myths.

"1. A sound reputation always leads to trust. A reputation is helpful in building trust, but it's only a start. Most people validate your reputation by comparing it to their actual experience. If your reputation matches their experience, you're home free. If not, building trust may be an uphill climb..."
Read more >>
5 Tips For Better Internal Employee Communications


By Nicole Klemp (@nicoleklemp via @emplify), Emplify

Here are 5 tips to combine technology with human elements to help you deliver more impactful messages to employees and increase engagement.

"

Nearly 30 percent of workers surveyed by Robert Half said communication and diplomacy are the areas where leaders need to improve most. Often, how well you deliver messages to employees is just as important as the information itself

…"
Read more >>
4 Inspiring Leaders from Fiction (and the Lessons They Teach)


By Wanda Thibodeaux (@WandaThibodeaux via @Inc), Inc.

These fictional characters from well-known books possess inspirational leadership qualities that can be applied in the real world.

"Having people to look up to ultimately can make you the best leader possible. But you can look beyond real individuals when you need models--there are fabulous examples of leaders you can learn from in fiction, too..."
Read more >>
What were some of the top leadership and communication articles you read this week?
—David Grossman
---
Click below to download—15 Dos and Don'ts of Effective Two-Way Communication Tip Sheet—and get 15 practical tips to encourage two-way communication, increase employee feedback, enhance collaboration, increase productivity and reap the many more benefits of doing so.