June 21, 2019
Weekly Round-Up: Becoming a Leader of Impact, Developing Ownership & Commitment, 32 Best Employee Engagement Questions, 5 Signs of an Irrelevant Leader, 8 Tips for Effective Leadership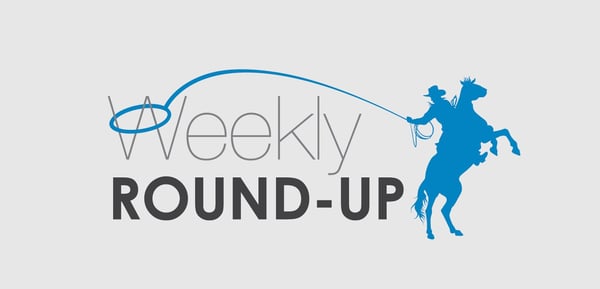 Welcome to my weekly round-up of the best-of-the-best recent leadership and communication blog posts.
This Week's Round-Up of Leadership and Communication Blogs:
Becoming a Leader of Impact
By Naphtali Hoff, Psy.D. (@impactfulcoach via @SmartBrief), SmartBrief

Being impactful is being results-driven. Get the results you want with these effective strategies.

"

Integrity and influence are, without question, important components of leadership. But without results, leaders can hardly be deemed effective. Impact is all about results. And results start with clearly written, actionable goals that help leaders build alignment and amplify output.

..."
Read more >>
The 32 Best Employee Engagement Questions with the Highest Response Rates


By Claire Lew (@clairejlew via @KnowYourTeamHQ), Know Your Team



After more than five years of research across 15,000+ people, Clair Lew and her team have noticed how much the quality of the questions asked as a leader determine the quality of answers received

. Find out how to create the best employee engagement survey questions to ask.

"'How engaged are my employees, really?' We ask ourselves this, as leaders – and then write our employee engagement surveys questions, determined to find an answer. Yet during this process, we often find ourselves resorting to the familiar stock survey questions:..."
Read more >>
5 Signs You're Becoming an Irrelevant Leader


By Carey Nieuwhof (@cnieuwhof)

Being relevant is not about being current or cool, it's about speaking into the company culture and employees listening and paying attention to what you have to say. Get 5 signs you're becoming irrelevant and how to prevent it.

"So how relevant are you as a leader? Any idea how you'd answer that accurately? You can debate how important relevance is all day long (and many do), but the truth is irrelevant leaders make almost no impact on the people or causes around them..."
Read more >>
8 Tips for Effective Leadership


By Abhi Golhar (@abhigolhar via @Inc), Inc.

Inspired by the author's years of work successfully helping business owners advance, get 8 tips on how to be most effective as a leader.

"

No matter where you are in your career, it's never too early or too late to start or continue to develop your leadership skills. Leadership is often described as a set of skills that can be enhanced and trained

…"
Read more >>
What were some of the top leadership and communication articles you read this week?
—David Grossman
---
Click below to download—The Leader Differential: 5 Steps to Thrive—and get essential tips for connecting and communicating with employees to achieve measurable, meaningful growth.