May 29, 2015
Weekly Round-Up: Building a Business That Lasts, Being Happy at Work Matters & 3 Ways to Build a Great Company Culture
Welcome to my weekly round-up of top leadership and communication blog posts. As many of you know, each week I read and tweet several great articles and on Fridays, I pull some of my favorites together here on my blog.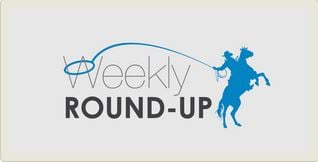 This week you'll see articles on building emotional competencies in leadership, how to clear the fog in order to have front-line leaders make great decisions and building a business that lasts. These articles will provide you with tips, strategies and thought-starters from many of the smart folks in my network. So whether you're a new leader or an industry veteran there'll be something here for you.
What were some of the top leadership articles you read this week?
- David Grossman
___________
Talking to employees about cost cuts is a difficult job for leaders, yet it is vitally important to get it right. Download our free eBook, Cutting to Win: 6 Steps for Getting Employees on Your Side During Cost Cuts, by clicking the image below.