March 31, 2017
Weekly Round-Up: Conversation Skills, One Thing Employees Want, Differences Between Friends, Critics, & Trolls, 15 Powerful Phrases, & Leadership Will Change You
Welcome to my weekly round-up of recent top leadership and communication blog posts. As many of you know, each week I read and tweet several great articles and on Fridays, I pull some of my favorites together here on my blog.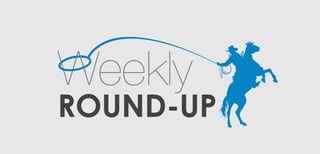 This week you'll read articles on 10 tips to improve your conversation skills, one thing employees want by don't get enough of, what happens when you confuse friends, critics, and trolls, 15 powerful phrases that will make you a better leader, and how leadership will change you.
These articles will provide you with tips, strategies and thought-starters from many of the smart folks in my network. So whether you're a new leader or an industry veteran there'll be something here for you.
What were some of the top leadership articles you read this week?
—David Grossman
---
Check out my article on pg. 30, in Switched On Leadership Magazine, with statistics that show how it can be hurting your profits. The magazine app and a free 3-month subscription are included: