May 10, 2019
Weekly Round-Up: Costly Mistake of Poor Communication, How Culture Can Save Your Company, High-Performance Team Comm Practices, 6 Ways to Empower Teams, When to Stop Leading and Start Following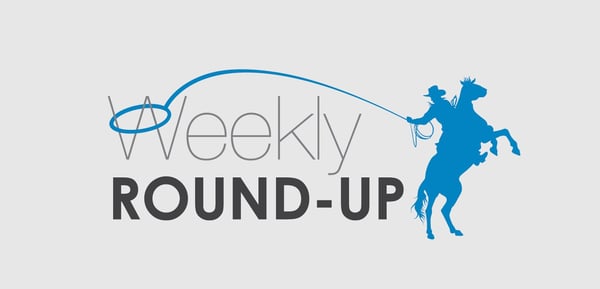 Welcome to my weekly round-up of the best-of-the-best recent leadership and communication blog posts.
Poor Internal Communication Can Be a Costly Mistake for Businesses
By Sara Jensen via Workforce Focus (@workforcenews)

Find out what the cost of not improving communication with your employees is and how to avoid 3 internal communication problems most companies face.

"

Poor internal communication can have some seriously negative impacts on a company — poor morale, high employee turnover and lower employee productivity, to name a few. Worse yet, these can lead to a lasting effect on a company's bottom line

..."
Read more >>
How Culture Saved Our Company After Nearly Killing It


By Yong Kim (@yongkookkim via @Entrepreneur), Entrepreneur

This company's core problem and solution were one in the same: their culture. Find out why and what they did to turn it around.

"In August 2016, I faced a task many startup founders fear most: I had to lay off more than 50 percent of our staff just two years after founding my company. I personally had to look these team members in the eye, tell them they'd be losing their jobs that day and watch their expressions of surprise, confusion, betrayal, fear, sadness, anger, and disgust. I sat in the empty office that night and cried, feeling embarrassed, dejected and terrified..."
Read more >>
Communication Practices of High-Performance Management Teams


By Art Petty (@artpetty)

From years of working with senior management teams, Art Petty covers 5 habits (and outcomes) of those that are the most successful.

"While there may be a variety of x-factors that contribute to the most successful teams (observation isn't causation), how they communicate and ultimately collaborate is at least part of the equation for success..."
Read more >>
6 Keys To Empowering Your Team


By Shawn Lovejoy (@shawnlovejoy), CourageToLead

You have the capacity to empower others more than they thought possible. Here are 6 ways how.

"As he watched the game Emmitt spoke in a hushed tone, "One day I will play in the NFL, and I will play for the Dallas Cowboys." Having thought no one in the crowded room heard him he was shocked when a familiar voice rose above the noise saying, "Yes you will, Emmitt. Yes you will." That voice belonged to Smith's father. He reflected that at various times throughout his life and career those words empowered him to keep moving forward..."
Read more >>
When You Need to Stop Leading and Start Following


By Mary Jo Asmus (@mjasmus), Aspire-CS

Get 5 requirements as a leader of why and when to be a follower.

"

All leaders are also followers. Nobody is autonomous and without the need to follow others. Sometimes the "others" can be your board, manager, employees, peers, or even your significant other. Your need to follow will be depend on the circumstances

…"
Read more >>
What were some of the top leadership and communication articles you read this week?
—David Grossman
---
Click below to download—The Se7en Deadly Sins of Leadership—and discover how to avoid the all-too-common leadership mistakes that derail even the best initiatives and strategies.