April 24, 2020
Weekly Round-Up: Crisis Leadership Psychology, What Internal Comms Actually Is, Crisis Support Resources, Your COVID-19 Leadership Legacy, 5 Tips for Effective Virtual Teams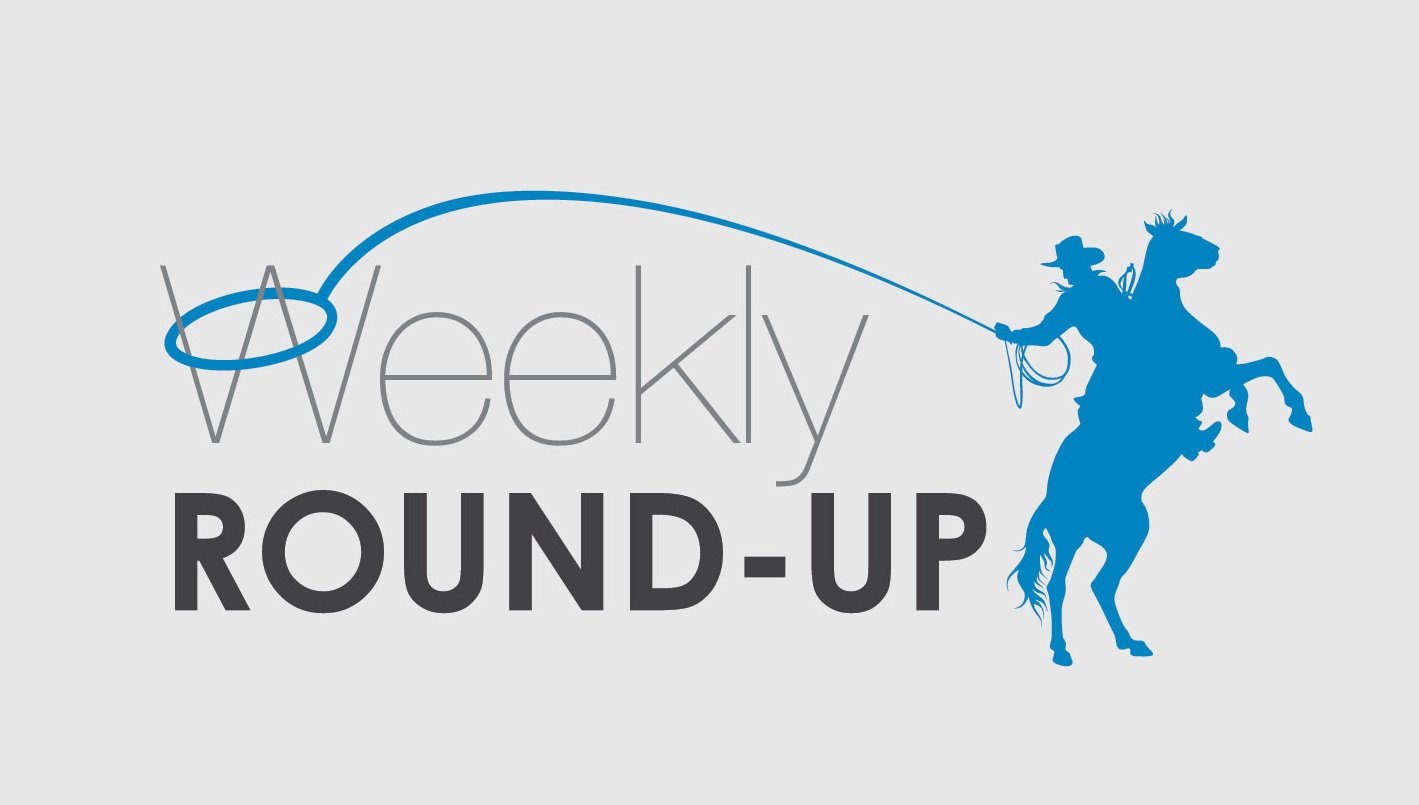 Welcome to my weekly round-up of the best-of-the-best recent leadership and communication blog posts I've seen over the past week. Typically, as you might have noticed, I tend to cover broad topics. Given the current state of business today and how much has changed because of COVID-19, I'm going to use the Weekly Round-Up as a place to share some of the best resources I'm seeing to help leaders and communicators navigate this new normal with their teams.
This Week's Round-Up of Leadership and Communication Blogs:
The Psychology Behind Effective Crisis Leadership
By Gianpiero Petriglieri (@gpetriglieri and @HarvardBiz), Harvard Business Review

When most people are asked what makes a good leader, vision is the common answer. In times of crisis, a type of holding is what we need. Find out what exactly that is and what it means for leaders.

"

When a leader's appeal rests on a vision alone, leadership is not whole. And the limitations of such visionary leadership become painfully obvious in times of crisis, uncertainty, or radical change. Take the coronavirus pandemic. No one had anything like it in their 'Vision 2020.' Crises always test visions, and most don't survive. Because when there's a fire in a factory, a sudden drop in revenues, a natural disaster, we don't need a call to action. We are already motivated to move, but we often flail. What we need is a type of holding, so that we can move purposefully

..."
Read more >>
Internal Communications Is The Heartbeat Of Any Organization
By Heidi Green (@HLHGreen via @Forbes), Forbes

The function of internal communication departments is often misunderstood. Find out what the role of an internal communicator actually is, how they can especially help in a crisis, and 5 internal communications best practices every communications executive should know.

"

I find that internal communication departments often have a poor reputation, primarily because the function is misunderstood. Many people think that internal communicators simply spread the messages that company executives want people to believe. They are seen as the 'ra-ra crowd,' trying to instill a sense of community and create a culture among workers. They share boring information like benefit options and the latest employee handbook updates

..."
Read more >>
Leaders Share Support Resources for Times of Crisis: A Frontline Festival


By Karin Hurt and David Dye (@LetsGrowLeaders and @davidmdye), Let's Grow Leaders



20 leadership experts provide their best leadership insights, tips and resources to help support leaders and teams in times of crisis.



"During this extremely challenging time, it's so heartwarming to see so many people doing all they can to be helpful. We've been so grateful to receive the amazing support resources coming from our Frontline Festival contributors. The array of quality tools and inspiring videos are really fantastic, and we're delighted to gather them to share with you here..."
Read more >>
The Answers to These 4 Questions Will Define Your COVID-19 Leadership Legacy


By Randy Conley (@RandyConley), Leading with Trust

To help direct your leadership behavior today, take a step back to think about the legacy you want to leave. Use these 4 questions to evaluate your leadership during this crisis.

"

Have you given much thought to how you will be remembered as a leader after the COVID-19 pandemic has passed? If you've been fortunate enough to not be laid off or furloughed, you've probably spent the last several weeks just trying to keep your organization afloat. Meeting the needs of customers, your employees, and even figuring out how to deliver your product or service in this new environment has been consuming your time and attention. It's understandable that you haven't had much time for introspective thinking

…"
Read more >>
5 Immediately Actionable Tips to Help Your Virtual Team Thrive


By Alli Polin (@AlliPolin)

If there's one big takeaway from all this, it will be mastering effectively working together as virtual teams. Here are 5 tips to help you do just that.

"Today, I spoke with someone who told me they had a six-hour Zoom meeting, and it felt like all they mastered was talking in circles. Someone else on our group call chimed in that they have a four-hour Zoom scheduled for tomorrow. Instead of easing the way for a virtual team to thrive, Zoom seemed like it was getting in the way. Could the primary problem with virtual work be a video platform that enables us to see each other, talk, and collaborate eye to eye from the comfort and safety of our homes? I don't think so..."
Read more >>
What were some of the top leadership and communication articles you read this week?
—David Grossman
---
60-MINUTE WEBINAR – BACK BY POPULAR DEMAND
Click below to register for the free webinar. Our first series reached more than 1,000 leaders around the world and we've been asked to run another session. Register for our webinar "8 Ways to Lead with Heart During Times of Uncertainty and Change" webinar today.