July 31, 2020
Weekly Round-Up: Driving Team Productivity Now & After Crisis, Putting the Human in HR, Leadership Actions Towards Racial Justice, Writing Effective Speeches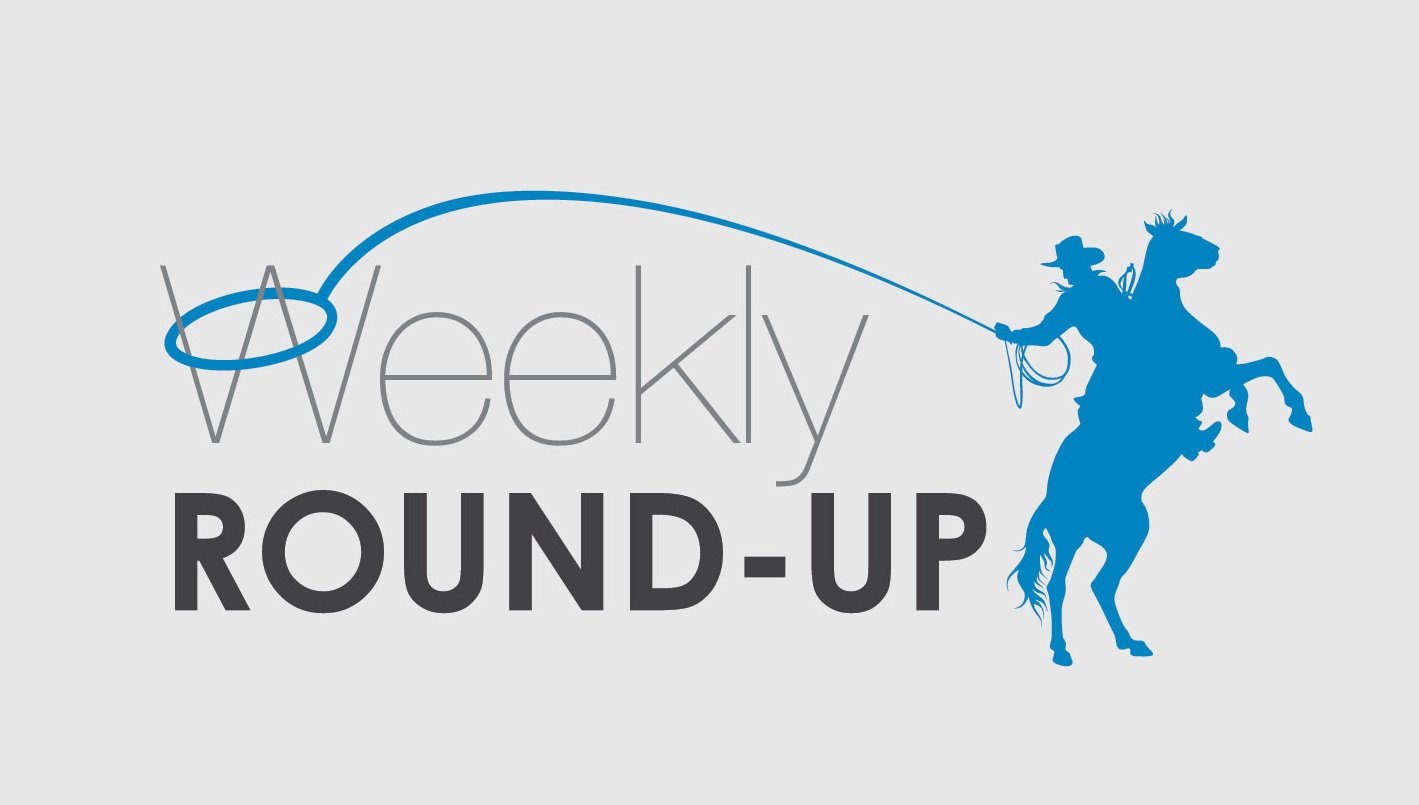 Welcome to my weekly round-up of the best-of-the-best recent leadership and communication blog posts I've seen over the past week. Given the current state of business today and how much has changed because of COVID-19, I'm continuing to use the Weekly Round-Up as a place to share some of the best resources I'm seeing to help leaders and communicators navigate this new normal with their teams.
This Week's Round-Up of Leadership and Communication Blogs:
The 2 Factors That Drive Powerful and Productive Team Conversations
By Randy Conley (@RandyConley), Leading with Trust

Drive powerful and productive team conversations by finding the balance between these 2 factors: candor and curiosity.

"

It's ok, you can admit it. We've all been there. Working in teams can be incredibly frustrating. Whether it was in school, work, or a community organization, you've probably had a dysfunctional team experience. It's that team who can never seem to productively discuss challenging topics. Either they avoid the conversation completely and pretend the issue doesn't exist, or when someone does get the courage to raise the topic, the discussion becomes heated and spirals out of control

..."
Read more >>
How To Put The Human In Human Resources


By William Arruda (@williamarruda and @Forbes), Forbes

Delving into some new surveys around the perception of HR, this article looks to the heart and soul of the practice.

"The Human Resources organization should be the most humane department in your company; after all, it has the word "human" right there in its name. Yet, according to research done by Zety, a publisher of guides and articles for job seekers, the idea of humanity is missing from many HR departments. The study asked about 1,000 American workers to share their thoughts on HR, yielding some startling facts about employees' opinions of this core function..."
Read more >>
Meeting the Moment With Leadership
By Bernard Coleman III (@bernardcoleman3 via @Inc), Inc.

This article looks at concrete actions towards racial justice. Timeliness, direct and authentic dialogue, and meaningful actions help leaders guide their organizations.

"

Leaders face an outsize role in ensuring that all organizational actions are proportional to the magnitude of what's happening. HR professionals in particular are on the front lines in ensuring that their employees are fully supported and heard. As leaders attempt to face the unknown, here are some actions to consider when attempting to effectively meet the moment

..."
Read more >>
4 Questions to Ask Yourself While Writing a Speech


By Jennifer Spencer (@jennspencer21 via @Entrepreneur), Entrepreneur

Get lessons on writing effective speeches that every leader can apply no matter how many attendees are in the room.

"Albert Einstein famously said, 'If I had an hour to solve a problem and my life depended on the solution, I would spend the first 55 minutes determining the proper question to ask … for once I know the proper question, I could solve the problem in less than five minutes.' Writing a speech is somewhat the same. If you know what it is you're asking of yourself — or that which the audience is asking of you — the speech will roll off your tongue easily. So, here are four questions to ask yourself as you write your speech to help you uncover what you most need to say..."
Read more >>
Why Do Teams Rally in Crisis & Fall Apart Later?


By Kate Nasser (@KateNasser)

Anytime a team starts to work better together, it is worth asking why. Ask these questions to analyze how your team rallied in crisis to take the learnings forward.

"

When teams rally in a crisis and work better than ever together, we applaud them. Yet sometimes after the crisis, those same teammates start to squabble and their teamwork starts to slide. This is a wonderful moment to stop and assess why and how your teams rally in a crisis. Then see the light on how to keep the great teamwork alive

…"
Read more >>
What were some of the best resources you've read this week?
—David Grossman
---
Click below to download your free copy of the eBook—12 Tips for Employers to Navigate the Future World of Work.

It's filled with strategies for motivating and engaging employees through a dramatically changing work environment and offers stories of companies successfully managing through COVID-19 and other business challenges.