May 8, 2015
Weekly Round-Up: Email Mistakes You're Making Every Day, 29 Employee Engagement Ideas, & Being a Values-Based Leader at Any Level
Welcome to my weekly round-up of top leadership and communication blog posts. As many of you know, each week I read and tweet several great articles and on Fridays, I pull some of my favorites together here on my blog.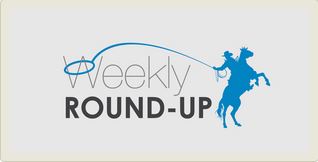 This week you'll see articles on "leading up," must-follow pieces of leadership advice and email mistakes killing your career. These articles will provide you with tips, strategies and thought-starters from many of the smart folks in my network. So whether you're a new leader or an industry veteran there'll be something here for you.
What were some of the top leadership articles you read this week?
- David Grossman
___________
Download the, 10 Dos and Don'ts of Email Tip Sheet, and learn what your organization should and shouldn't be doing when it comes to workplace email.