May 13, 2016
Weekly Round-Up: Employees Withholding Intelligence, Excelling at Strategic Changes, the One Question Every Leader Should Ask, How to Get Your Mojo Working and Thinking Positively to Achieve
Welcome to my weekly round-up of top leadership and communication blog posts. As many of you know, each week I read and tweet several great articles and on Fridays, I pull some of my favorites together here on my blog.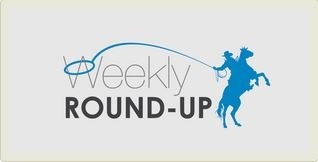 This week, you'll read articles on employees withholding intelligence, excelling at strategic changes, the one question every leader should ask, how to get your mojo working and thinking positively to achieve. These articles will provide you with tips, strategies and thought-starters from many of the smart folks in my network. So whether you're a new leader or an industry veteran there'll be something here for you.
Can Your Employees Really Speak Freely?
By James R. Detert and Ethan R. Burris (@HarvardBiz), Harvard Business Review

Chances are, your employees are withholding valuable intelligence from you. Maybe it's about a project that's gone off track or a manager who's behaving badly. Or maybe they're not sharing their thoughts on...

Excelling at Strategic Changes with Stragility
By Skip Prichard (@SkipPrichard), Leadership Insights

It's more important than ever to be agile enough to respond to new trends, to change with speed, and to reinvent yourself or your organization...

The One Question Every Leader Should Ask
By Roxanne Taylor (@RoxTaylor), Fortune

Today's leaders have to think, act, and adapt more quickly than ever to stay ahead of the competition. Whatever you did yesterday isn't enough because…

Get Your Mojo Working
By Macali Communications (@MacaliComm)

It's been a challenging time for all of us in this tumultuous economy and within the new ways of doing business. More than ever, your success depends on your mojo. That's the thinking of preeminent leadership coach…

Think Positive and Achieve
By Naphtali Hoff (@ImpactfulCoach), SmartBlog on Leadership

When Ford CEO Alan Mulally was president at Boeing, it was widely expected that he would be made CEO after a decade of successes at the company, which included shepherding of the aircraft maker through a vibrant recovery…
What were some of the top articles you read this week?
- David Grossman
___
For more on leadership, check out the free download below: