April 21, 2017
Weekly Round-Up: Face-to-Face Requests Succeed More, When Growing Gets Tough, Positive Mindset, Fostering Leadership, & Transforming Work Gossip
Welcome to my weekly round-up of recent top leadership and communication blog posts. As many of you know, each week I read and tweet several great articles and on Fridays, I pull some of my favorites together here on my blog.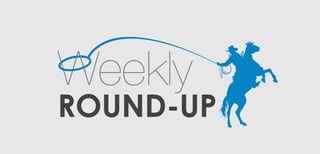 This week you'll read articles on how face-to-face requests are 34 times more successful than email, when growing gets tough, use positive mindset to broaden your view, 6 ways to foster leadership in you team, and 5 ways to transform work gossip into positive communication. These articles will provide you with tips, strategies and thought-starters from many of the smart folks in my network. So whether you're a new leader or an industry veteran there'll be something here for you.
What were some of the top leadership articles you read this week?
—David Grossman
---
Click below for my article on pg. 30, in Switched On Leadership Magazine. The magazine app and a free 3-month subscription included!