July 15, 2016
Weekly Round-Up: Gender Bias, Execution Excellence, Employee Strengths, When Employees Don't Trust Their Leaders & Secrets First-Time Leaders Want to Know
Welcome to my weekly round-up of top leadership and communication blog posts. As many of you know, each week I read and tweet several great articles and on Fridays, I pull some of my favorites together here on my blog.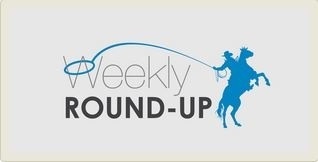 This week you'll read articles on how to fight gender bias, how to achieve execution excellence, how to capitalize on employee strengths, what employees are saying when they don't trust their leaders, and 7 secrets first-time leaders want to know. These articles will provide you with tips, strategies and thought-starters from many of the smart folks in my network. So whether you're a new leader or an industry veteran there'll be something here for you.
7 Secrets First-Time Leaders Want to Know
By Lolly Daskal (@

LollyDaskal

), Lolly Daskal—Lead From Within

"The art of leadership can be defined in many ways. There are probably as many definitions of leadership as there are leaders, and each person brings their style of leadership, which is part of what makes it such a dynamic and interesting field…"
What were some of the top leadership articles you read this week?
—David Grossman
Download the eBook, Bosses: Good vs. Bad and get 6 must-do strategies for bosses to lead better: