June 24, 2016
Weekly Round-Up: Great Company Culture Tips, Employees First, Leadership Change, The Secret of Optimism, and the Roadmap for Women's Leadership.
Welcome to my weekly round-up of top leadership and communication blog posts. As many of you know, each week I read and tweet several great articles and on Fridays, I pull some of my favorites together here on my blog.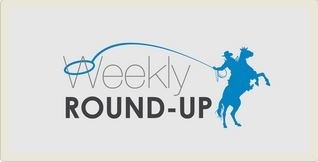 This week you'll read articles on how employee engagement increases profits and should be the focus over your clients, does changing company culture mean you need to change leadership, how powerful optimism is, and women's career success. These articles will provide you with tips, strategies and thought-starters from many of the smart folks in my network. So whether you're a new leader or an industry veteran there'll be something here for you.
Optimism: The Secret Of Great Leadership
By Lolly Daskal (@

LollyDaskal

), Lolly Daskal

"If you're looking for powerful fuel for your leadership, look at optimism. Winston Churchill used to say "A pessimist sees the difficulty in every opportunity; an optimist sees the opportunity in every difficulty." Maybe that's why optimistic leaders are usually more successful than pessimists…"
Is There A Roadmap for Women's Leadership and Career Success
By Valerie McMurray (@

InPowerWomen

), In Power Coaching

"Most of us have firsthand experience of the ingrained persistent organizational, societal and cognitive biases, referred to collectively as the "glass ceiling", that have and still hold women back from achieving their maximum career and leadership potential…"
What were some of the top leadership articles you read this week?

- David Grossman