July 22, 2016
Weekly Round-Up: Growing Emotional Intelligence, Procedures That Block Listening, Use Your Power, Employee Retention Strategies, & the Power of #Now
Welcome to my weekly round-up of top leadership and communication blog posts. As many of you know, each week I read and tweet several great articles and on Fridays, I pull some of my favorites together here on my blog.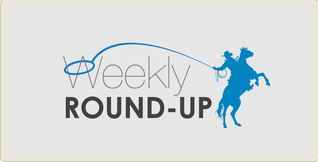 This week you'll read articles on steps to fostering emotional intelligence in your team, how procedures quietly block listening, problems with failing to use your power, employee retention strategies, and the surprising truth about the power of now. These articles will provide you with tips, strategies and thought-starters from many of the smart folks in my network. So whether you're a new leader or an industry veteran there'll be something here for you.
3 Big Problems with Failing to Use Your Power
By Randy Conley (@

RandyConley

), Leading With Trust

"I have an uncomfortable relationship with power. We've known each other since back in the day, and over the years there have been times when we've barely said hello to one another, and other times when we've been best buds…"
What were some of the top leadership articles you read this week?
- David Grossman
Download— The "Secret Weapon" Every CEO Needs: 11 Pieces of Solid Evidence That Prove the Value of Effective Internal Communications – and build a winning case for your own approach to internal CEO communications: