January 22, 2016
Weekly Round-Up: Helpful Tricks Every Leader Needs to Know, Skills to Improve Your Business & Life and Developing Important Traits that Will Lead to Success
Welcome to my weekly round-up of top leadership and communication blog posts. As many of you know, each week I read and tweet several great articles and on Fridays, I pull some of my favorites together here on my blog.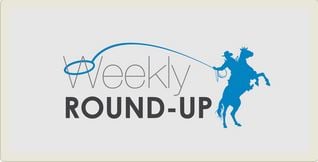 This week you'll read articles that offer helpful advice on improving communication with your employees, how to use innovation and self-development to be a better leader and important traits that can help transform your business and life. These articles will provide you with tips, strategies and thought-starters from many of the smart folks in my network. So whether you're a new leader or an industry veteran there'll be something here for you.
What were some of the top leadership articles you read this week?
- David Grossman
___________
Download the Free Tool, Take 5TM Planning Template, to map out your communication— whether it's to one person, a group or an organization.