June 7, 2019
Weekly Round-Up: How Augmented Humanity Will Disrupt Leadership, 3 Things for Building Trust, 8 Traits of Effective Leaders, Decision-Making Lessons From History, Key Moments for Leadership Timing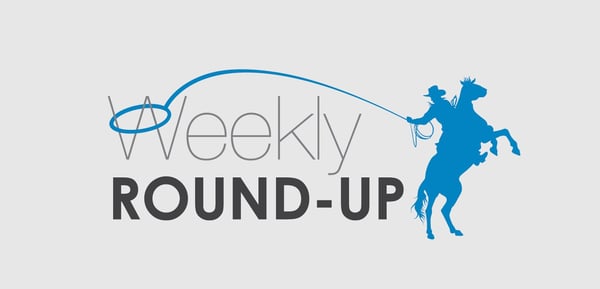 Welcome to my weekly round-up of the best-of-the-best recent leadership and communication blog posts.
Augmented Humanity Will Disrupt Leadership. Are You Prepared?
By Vibhas Ratanjee (@vibhasr via @Gallup), Gallup

Find out which leadership competencies and how workplace culture are critical in the augmented future of work.

"

According to Gallup research, more than three in four Americans (76%) "agree" or "strongly agree" that artificial intelligence (AI) will fundamentally change the way people will work and live over the next decade. No need to wait -- augmented humanity (AH) is the next gen application of AI, and it's already here

..."
Read more >>
How Leaders Around the World Build Trust Across Cultures


By Mansour Javidan and Aks Zaheer via Harvard Business Review (@HarvardBiz)

From focus group interviews with

over 400 managers and executives in America, Asia, Latin America, and the Middle East, get 3 things that top executives do to build trusting relationships

.

"Many managerial positions require frequent communication with employees from around the world, but building trust across cultures can be difficult. Still, it is vitally important; when individuals trust one another, they can work together effectively regardless of cultural differences. But how do you build this cross-cultural trust?..."
Read more >>
You're an Effective Business Leader If You Have These 8 Traits


By Bill Green (@allinbillgreen via @Inc), Inc.

Find out how to spot a real business leader from a mile away.

"Being an effective business leader takes years of practice. The primary reason it takes so long is because effective leadership means being able to balance a number of skills, all of which require their own learning curve. In fact, "skills" isn't even the best word for it. They're really more virtues than anything else..."
Read more >>
What D-Day and Other Big Decisions in History Teach Us About Decision-Making as Leaders


By Art Petty (@artpetty)

There are many times in life and work that we can't not make a decision. Get insights from historic decision-making moments that changed the world.

"Everyone involved recognizes the gravity of the pending decision, yet often there's one individual with the courage to say "Yes" or "No." (Sometimes that person isn't at the top of the organizational chart.) The choice at that moment opens one new timeline and closes another. In all cases, the final costs or consequences remain unknown, yet the decision gives way to action..."
Read more >>
What were some of the top leadership and communication articles you read this week?
—David Grossman
---
Click below to download your ebook—22nd Century Communications: Strategies to Deliver Cutting-Edge Communication, Engage Employees and Strengthen Reputation—and get key insights into the top 10 principles some of the best organizations employ to ensure their communication strategy is a positive lever in building a stronger business.