May 27, 2016
Weekly Round-Up: How Leaders Can Engage and Empower Employees to Succeed, How to Retain and Grow Your Team, & How to Remain Present and Stay Centered
Welcome to my weekly round-up of top leadership and communication blog posts. As many of you know, each week I read and tweet several great articles and on Fridays, I pull some of my favorites together here on my blog.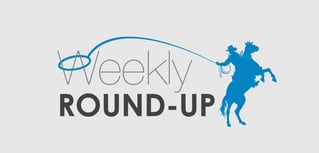 This week you'll read articles on how to engage young talent in tomorrow's workforce and empower them to succeed, how to retain and grow your team when our experienced workforce starts to head towards retirement, and ideas on being present and staying centered. These articles will provide you with tips, strategies and thought-starters from many of the smart folks in my network. So whether you're a new leader or an industry veteran there'll be something here for you.
What were some of the top leadership articles you read this week?
- David Grossman
___
For leadership tips, tactics, and strategies, click on the free toolbox download below: