June 3, 2016
Weekly Round-Up: How To Be A Good Leader, What Leaders Need To Know About Forgiveness and Sacrifices, Innovating From the Bottom, & Fundamentals To Achieve Peak Performance
Welcome to my weekly round-up of top leadership and communication blog posts. As many of you know, each week I read and tweet several great articles and on Fridays, I pull some of my favorites together here on my blog.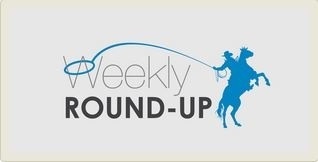 This week you'll read articles on improving and innovating with ideas from the bottom, how to be a good leader and the forgiveness and sacrifices that go along with it, and fundamentals to achieve peak performance. These articles will provide you with tips, strategies and thought-starters from many of the smart folks in my network. So whether you're a new leader or an industry veteran there'll be something here for you.
How To Be A Good Leader
By Officevibe (@Officevibe)

"Being responsible for the well-being and success of many employees is a big burden to take on. Managing your own work, managing employees, and making sure the team is working cohesively can easily get overwhelming…"
5 Fundamentals to Achieve Peak Performance
By Skip Prichard (@SkipPrichard)

"Every day, you are performing. You step onto stage whether you are in the lead role or whether you are supporting others. Before the curtain goes up on today's performance, study these 5 performance fundamentals so that you can perform at your peak…"
What were some of the top leadership articles you read this week?
- David Grossman
Download this eBook of compiled wisdom from smart communication experts to help you avoid common communication mistakes: