June 19, 2015
Weekly Round-Up: How to Craft a Persuasive Message, Core Elements of Social Leadership & Tips for Managing Employee Communication
Welcome to my weekly round-up of top leadership and communication blog posts. As many of you know, each week I read and tweet several great articles and on Fridays, I pull some of my favorites together here on my blog.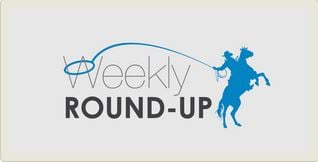 This week you'll see articles on discovering the core elements of social leadership, insights to workplace empathy from Sheryl Sandberg and techniques to transform leadership communication. These articles will provide you with tips, strategies and thought-starters from many of the smart folks in my network. So whether you're a new leader or an industry veteran there'll be something here for you.
What were some of the top leadership articles you read this week?
- David Grossman
------------------------
Download the free eBook, 7 Deadly Sins of Leadership, by clicking the image below and discover how to avoid some all-to-common leadership mistakes.