March 15, 2019
Weekly Round-Up: Introvert & Extrovert Communication Tips, Positive Disruption, Transformational Leadership Characteristics, 4 Leadership Practices to Enrich & Inspire, 5 Engagement Mistakes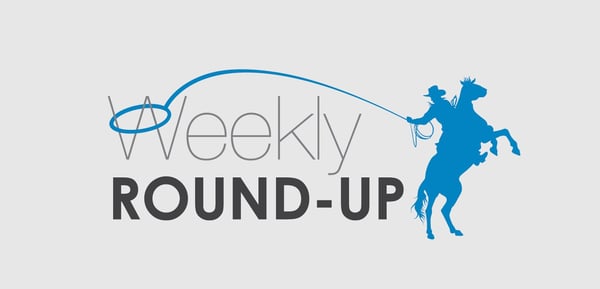 Welcome to my weekly round-up of the best-of-the-best recent leadership and communication blog posts.
Communication Tips for Introverts and Extroverts
By Liz Fosslien and Mollie West Duffy (@fosslien and @molliewest via @susancain), Susan Cain

Introverts and extroverts have different needs. Liz Fosslien and Mollie West Duffy provide quick tips you can apply immediately to help introverts and extroverts work together seamlessly.

"I'll go if I don't have to talk," says Elaine when Jerry asks her to join him for coffee on Seinfeld. Some of us need more quiet time than others..."
Read more >>
The Needed Discipline of Disruption
By Mark Sanborn (@Mark_Sanborn)

Mark Sanborn explains why all true leadership is by nature disruptive, and if your leadership isn't, then you may be just going with the flow.

"Rather than seeing resistance as bad, look at it as possible confirmation that you are creating change (and make sure the resistance doesn't come from doing the wrong things the wrong ways)…"
Read more >>
Your Leadership Can Transform the World
By John Maxwell (@JohnCMaxwell)

Transformational leaders create value and positive change in the world while inspiring their followers to do the same. John Maxwell discusses five characteristics all transformational leaders possess.

"Transformational leaders influence others to think, speak, and act in ways that make a positive difference in the world. And that positive difference is what so many people all over the world long to see and experience for themselves..."
Read more >>
4 Leadership Practices That Enrich You and Inspire Others
By Dan Rockwell (@Leadershipfreak), Leadership Freak

Dan Rockwell explains that humility is a way of seeing others and how trust is connected to that. He provides 4 ways to practice humility as a leader along with how to limit your trust so that it's not blind.

"Ego-driven superiority results in distrust of those "inferior" others. You don't trust because you've been burned. The courage of humility is its willingness to extend trust. In the end, distrust is like tying a swimmer's feet..."
Read more >>
5 Big Mistakes Leaders Make About Engagement
By Mark Miller (@LeadersServe via @leadchangegroup and @SmartBrief), Lead Change, SmartBrief

Employee engagement is on the mind of most leaders these days. Mark Miller discusses some of the common mistakes he sees and what to do instead.

"Over the last decade, perhaps no topic within the leadership field has received more air time than engagement ... For every success in this area of leadership, you can find a hundred leaders who have stumbled…"
Read more >>
What were some of the top leadership and communication articles you read this week?
—David Grossman
---
Click below to download—The Mistakes CEOs Can't Help But Make…And the Fixes They Can't Afford Not to Make—and get an actionable guide to help you find out what you need to do to make your strategy a reality: