August 5, 2016
Weekly Round-Up: How Leaders Inspire & Motivate, Study on Good Management, Employee Turnover, Lean Communication, and Powerful Questions
Welcome to my weekly round-up of top leadership and communication blog posts. As many of you know, each week I read and tweet several great articles and on Fridays, I pull some of my favorites together here on my blog.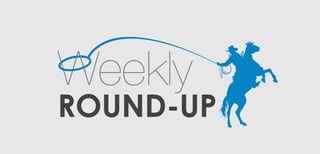 This week you'll read articles on how leaders inspire and motivate, a study that shows how powerful good management is, employee turnover is an affect of leadership, the art of lean communication, and suggestions for asking more powerful questions. These articles will provide you with tips, strategies and thought-starters from many of the smart folks in my network. So whether you're a new leader or an industry veteran there'll be something here for you.
7 Suggestions for Asking More Powerful Questions
By Michael Hyatt (@

MichaelHyatt

), Michael Hyatt

"As I began to ascend the corporate ladder, I discovered that the key to success had begun to shift. It became less and less about having the right answers and more and more about having the right questions …"
What were some of the top leadership articles you read this week?
- David Grossman
Looking to build the case for great communication in your organization? Download compelling research and insights that will make your case impossible to ignore: