July 24, 2020
Weekly Round-Up: Leadership During Uncertain Times, 6 Trends Changing Leaders, Creating a D&I Strategy, and Building & Managing Remote Teams & Workers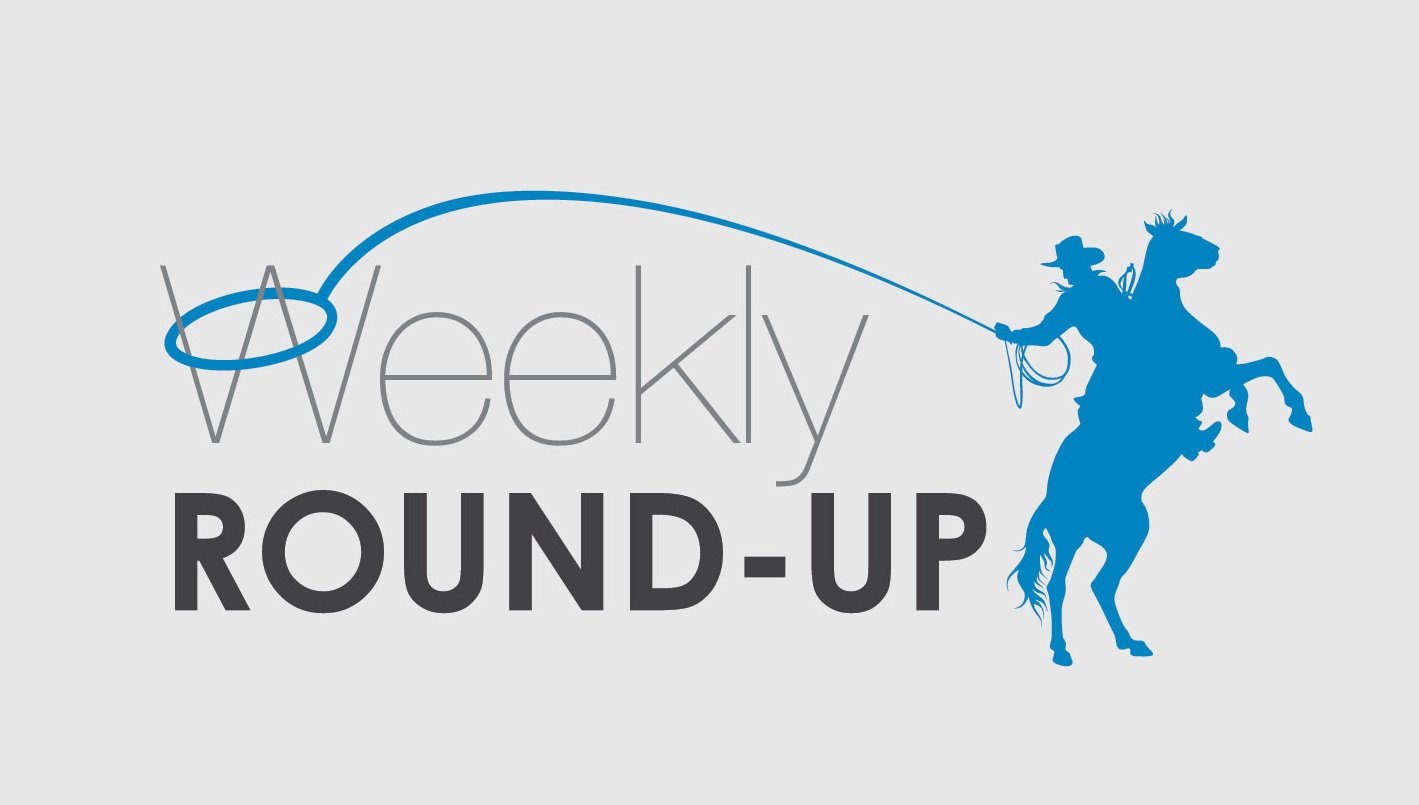 Welcome to my weekly round-up of the best-of-the-best recent leadership and communication blog posts I've seen over the past week. Given the current state of business today and how much has changed because of COVID-19, I'm continuing to use the Weekly Round-Up as a place to share some of the best resources I'm seeing to help leaders and communicators navigate this new normal with their teams.
This Week's Round-Up of Leadership and Communication Blogs:
Arianna Huffington and Julia Gillard on Leadership During Uncertain Times
By CEO Magazine (@TheCEOMagazineG)

Two leaders share why the pandemic is an important way to reset the world and describe their visions for the future of work.

"

Arianna Huffington and Julia Gillard have come together to share how they're coping during the pandemic, hoping to uplift and inspire others. The Thrive Founder and CEO and Australia's first female prime minister engaged in a heartwarming discussion about the importance of optimism and empathy during these testing times. "We have to use this time as a catalyst for building a world that's better, fairer and more compassionate than the world we are leaving behind," Arianna said

..."
Read more >>
Six Trends Are Changing Leaders Across The World


By Benjamin Laker (@DrBenLaker and @Forbes), Forbes

6 trends CEOs from around the world identified that will play a significant role in shaping future leaders over the next decade and beyond.

"Over the past 16 months, author Jacob Morgan interviewed over 140 CEOs from companies like Audi, MasterCard, Unilever, Best Buy, Oracle, Kaiser, Verizon, and dozens of others. This was all done as part of the research for his new book, The Future Leader, which examines what it will take to be a leader in 2030 and beyond. One of the questions Jacob asked all of these CEOs was around the most significant trends shaping the future of leadership..."
Read more >>
A Step-by-Step Guide to Creating a Diversity and Inclusion Strategy
By Octavio Lepe-Camarena via SHRM, HR People + Strategy (@HRPS)

Ensure your business promotes diversity and inclusion for all walks of human life by using the following guidelines and tips to develop a robust D&I strategy.

"

Creating a diversity and inclusion (D&I) strategy is not only a matter of compliance or the right thing to do, but it can also increase a business's bottom line to the tune of 19 percent. The simple mandate—creating more diversity and inclusion—has proved to be challenging for many industries. For instance, the sales industry has only experienced a 3 percent increase in female leadership roles over the last decade. Even more mind-blowing, only 37 of the companies on this year's Fortune 500 are led by female CEOs, and only 3 out of those 37 are women of color

..."
Read more >>
Building Remote Teams – All You Need To Know


By Ryan Floyd (@RyanFloyd via @ceoworld), CEOWORLD Magazine

This nuts-and-bolts article looks at the how-to aspect of building a remote workforce, addressing topics from culture and technology to coordination, and communication skills.

"Since the start of the global Covid-19 pandemic, it's likely you've had to convert your existing team to a remote one involuntarily, or you've had to hire a totally new remote team. Naturally, this brings challenges. Below I've outlined the common ones I've come across with our portfolio companies and the best solutions they've found..."
Read more >>
5 Tips for Managing an Underperformer — Remotely


By Liz Kislik (@LizKislik via @HarvardBiz), Harvard Business Review

It's not easy to work with a remote employee who isn't performing well. But using these specific, road-tested techniques to help them improve will strengthen not only their performance, but their relationship with you as well.

"

While a majority of employers believe that that their employees will return to their workplaces after Covid-19's impact diminishes, working from home isn't going to disappear. The reality is that a huge number of people were already working from home (almost 10 million workers in the U.S. in 2019); that number is only likely to rise post-pandemic. As the manager of a remote team, you can't afford to ignore underperformance from remote workers, whether they're temporarily at home, working in local branch offices, or half a world away

…"
Read more >>
What were some of the best resources you've read this week?
—David Grossman
---
Click below to download your free copy of the eBook—8 Ways to Lead with Heart in Times of Uncertainty and Change—and get 8 key strategies to help you lead and communicate with heart – and guts – to motivate and engage your employees, drive performance and get results.