July 29, 2016
Weekly Round-Up: Responding When Someone Objects, Traits of People Who Inspire, Speaker Tips, Leadership Effectiveness Behaviors, & Life-Changing Habit of Progressive Leaders
Welcome to my weekly round-up of top leadership and communication blog posts. As many of you know, each week I read and tweet several great articles and on Fridays, I pull some of my favorites together here on my blog.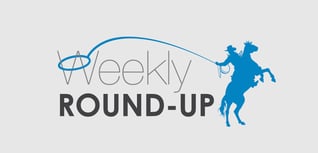 This week you'll read articles on how to respond when someone objects to you, powerful traits of people who inspire others, tips for speaker success, 4 behaviors that account for most leadership effectiveness, and a life-changing habit of progressive leaders. These articles will provide you with tips, strategies and thought-starters from many of the smart folks in my network. So whether you're a new leader or an industry veteran there'll be something here for you.
The Life-Changing Habit of Progressive Leaders
By Pratik Dholakiya (@

Entrepreneur

), Entrepreneur

"The difference between successful leaders and progressive path-breakers is that they have an infinite yearning to learn. A number of progressive leaders, philosophers and authors have been often quoted on the importance of learning…"
What were some of the top leadership articles you read this week?
- David Grossman
The most popular posts—and all their actionable tips, tactics, and strategies—in a single free ebook reference toolbox. Download it now: