April 1, 2016
Weekly Round-Up: Leadership with a Noble Cause, 10 Questions to Ask About Engagement, Helping People Feel Powerful, Understanding Leadership Styles and How to Build a Valuable Culture
Welcome to my weekly round-up of top leadership and communication blog posts. As many of you know, each week I read and tweet several great articles and on Fridays, I pull some of my favorites together here on my blog.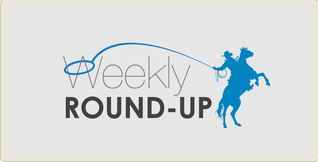 This week you'll read articles that offer helpful advice on being a better leader by learning about leading your employees with a noble cause, questions to ask about engagement, ways to make people feel powerful, understanding different leadership styles and advice on building a valuable culture. These articles will provide you with tips, strategies and thought-starters from many of the smart folks in my network. So whether you're a new leader or an industry veteran there'll be something here for you.
What were some of the top leadership articles you read this week?
- David Grossman
_________________

Want to lead in a way that engages and motivates employees? Check out our eBook that provides high-level tips and tools to equip your leadership toolbox.