September 30, 2016
Weekly Round-Up: Learnings From Willy Wonka, Self-Awareness, Leaders Must Deliver, A Key Business Attitude, & Behaviors That Crush Employee Spirits
Welcome to my weekly round-up of top leadership and communication blog posts. As many of you know, each week I read and tweet several great articles and on Fridays, I pull some of my favorites together here on my blog.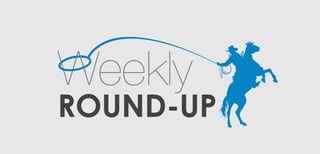 This week you'll read articles on employee engagement lessons from Willy Wonka, how critical self-awareness is, how leaders must deliver, why curiosity is key, and leadership behaviors that crush instead of grow your employees. These articles will provide you with tips, strategies and thought-starters from many of the smart folks in my network. So whether you're a new leader or an industry veteran there'll be something here for you.
9 Lessons on Employee Engagement From Willy Wonka
By Kevin Sheridan (@

KevinSheridan12

), Kevin Sheridan

"I was saddened to hear the news of Gene Wilder's passing on August 29th, from complications of Alzheimer's disease, a terrible illness that my Father has as well. In Wilder's memory, I'd like to highlight nine best practice lessons on employee engagement from the movie: …"
Why Leaders Must Deliver on Promises
By Skip Prichard (@

SkipPrichard

), Skip Prichard

"Recently, I purchased a gift basket for an employee who goes above and beyond, day after day. She never seeks praise, but quietly serves others in a way that is admirable …"
What were some of the top leadership articles you read this week?
—David Grossman
Discover how to avoid the all-too-common leadership mistakes that derail even the best initiatives and strategies. Download this free eBook: