April 26, 2019
Weekly Round-Up: Line Managers as Ethical Communicators, Comms Lessons From Soccer, Creating Company Core Values, Building a People Culture, Advice for Leaders When Things Go Wrong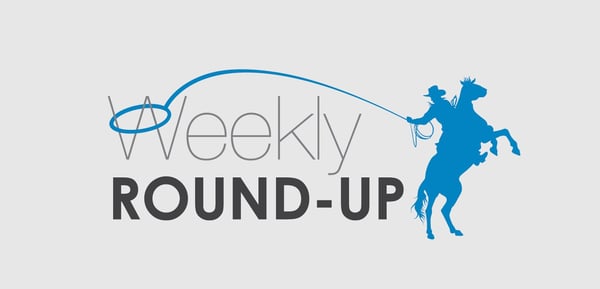 Welcome to my weekly round-up of the best-of-the-best recent leadership and communication blog posts.
Transforming Line Managers into Ethical Communicators
By Helen Deverell (@helendeverell via @alivewithideas), Alive With Ideas

Helen Deverell provides some common ethical communication situations that line managers might find themselves in and how to help them.

"

But when we talk about equipping line managers with the skills and resources they need to communicate effectively, we rarely go as far as discussing ethics. However, line managers have as much of a responsibility to communicate in an ethical way as we do

..."
Read more >>
Communication Lessons From the U.S. Women's National Soccer Team


By John Gillis Jr. and Lynette Gillis (@JohnGillisJr via @IABC), Communication World Magazine

Find out how the U.S. Women's National Soccer Team learned about using communication to encourage and collaborate with each other to be more effective and successful.

"Communication between team members is critical in any business. On the soccer field, it is just another part of success. Kristine Lilly of the U.S. Women's National Soccer Team remembers that at times in her career when games weren't going so well, one of the key reasons was a lack of communication; players weren't talking on the field..."
Read more >>
Do You Believe in Your Company's Core Values?


By Annette Franz (@annettefranz), CX Journey

Annette Franz provides the numbers on how few employees even know what their company values are, and if they do, do they resonate? Get the steps to make sure your employees not only know your company's core values, but believe in them.

"Do employees believe in the core values? Do they even know their company's core values? Core values are the fundamental beliefs of an organization; they guide executives and employees in identifying which behaviors and actions are right and which are wrong..."
Read more >>
#WorkTrends: Building a People-Focused Culture


By Meghan M. Biro (@MeghanMBiro via @TalentCulture),

A conversation with Donna Kimmel, Executive VP and Chief People Officer at Citrix, provides 3 strategies to move your company culture towards a people-focused one that enhances the employee experience.

"Building a people-centric culture isn't just about providing perks and lunchtime dance parties (a girl can dream though, right?). A truly people-centric culture connects people to their work in a unique, personal way, even integrating technology into the workplace so that the employee experience is everything it can be..."
Read more >>
My Best Advice for Leaders When Things Are Going Wrong


By Lolly Daskal (@LollyDaskal)

Lolly Daskal gives 6 insights for leaders going through tough times in their organizations.

"

Tough times are a fact of life for nearly every organization at some point. And when times get tough, leaders have to get tougher ... Maybe more than at any other time, when things go wrong your words and actions as a leader are critically important. Here's my best advice for those times:

…"
Read more >>
What were some of the top leadership and communication articles you read this week?
—David Grossman
---
Click below to download the eBook—Can You Hear Me Now? Make What You Say Matter and Increase Your Chances of Being Heard—to access messaging secrets on how to connect and communicate with your team: