August 21, 2015
Weekly Round-Up: Phrases Successful Leaders Never Use, How to Lead Collaboratively & Work-Life Balance
Welcome to my weekly round-up of top leadership and communication blog posts. As many of you know, each week I read and tweet several great articles and on Fridays, I pull some of my favorites together here on my blog.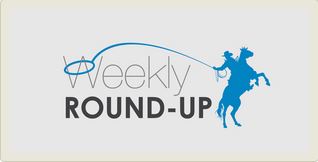 This week you'll see articles on how long hours backfire for employees and companies, the importance of storytelling in leadership and phrases successful leaders never use. These articles will provide you with tips, strategies and thought-starters from many of the smart folks in my network. So whether you're a new leader or an industry veteran there'll be something here for you.
Change Leaders, Where Has All Your Passion Gone?
By The Switch and Shift Team (@switchandshift)
"Here at Switch & Shift, we surveyed our brilliant League of Extraordinary Thinkers and asked them if they think leaders are as passionate about their work as they expect their employees to be. Here are their responses…"
What were some of the top leadership articles you read this week?
- David Grossman
___________
Discover how to avoid the all-too-common leadership mistakes that derail even the best initiatives and strategies. Download our free eBook The Se7en Deadly Sins of Leadership, by clicking the image below.