June 10, 2016
Weekly Round-Up: Quotes to Become a Better Listener, Why Emotional Intelligence Is Important, Work-Life Integration, Communicate or Become Irrelevant, & 6 Types of Engagement
Welcome to my weekly round-up of top leadership and communication blog posts. As many of you know, each week I read and tweet several great articles and on Fridays, I pull some of my favorites together here on my blog.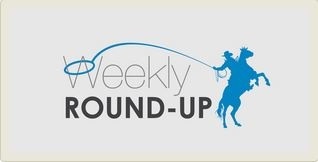 This week you'll read articles on the importance of becoming a better listener, emotional intelligence, work-life integration, communication, and engagement. These articles will provide you with tips, strategies and thought-starters from many of the smart folks in my network. So whether you're a new leader or an industry veteran there'll be something here for you.
The Six Types of Engagement
Daniel Weinzveg (@danielweinzveg on @ThinDifference), Thin Difference
"Whether I am talking to clients, workshop participants or the lady next to me on the plane, I keep hearing similar refrains, "How do I engage … team, donors, colleagues, clients, volunteers, employees, etc.?!" But the problem with this new buzzword (engagement) is that it means different things to different people…"
What were some of the top leadership articles you read this week?
- David Grossman
Get the 10 most common barriers to effective communication that leaders construct. Download the Free eBook below: