January 13, 2017
Weekly Round-Up: Secret Ingredient for Leadership, Companies Responding to a Crisis, Speaking Effectiveness, Becoming Real Change, & Building Trust
Welcome to my weekly round-up of recent top leadership and communication blog posts. As many of you know, each week I read and tweet several great articles and on Fridays, I pull some of my favorites together here on my blog.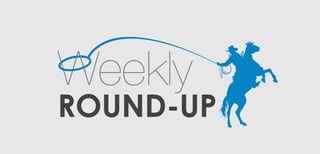 This week you'll read articles on the secret ingredient to extraordinary leadership, the power of the CEO and how companies respond to a crisis, reasons to moderate your energy in speaking effectively, making change real and evident, and how to give feedback that builds trust in relationships.
These articles will provide you with tips, strategies and thought-starters from many of the smart folks in my network. So whether you're a new leader or an industry veteran there'll be something here for you.
What were some of the top leadership articles you read this week?
-David Grossman
___________________________________
Get the skinny on what it takes to create an organization with strong internal communications and engaged employees. Implement your New Year's workplace resolution with this FREE eBook.