November 13, 2020
Weekly Round-Up: The Power of 3 Words, Companies Getting Transformation Right, Leading During COVID-19, and a Simple Tip for CEOs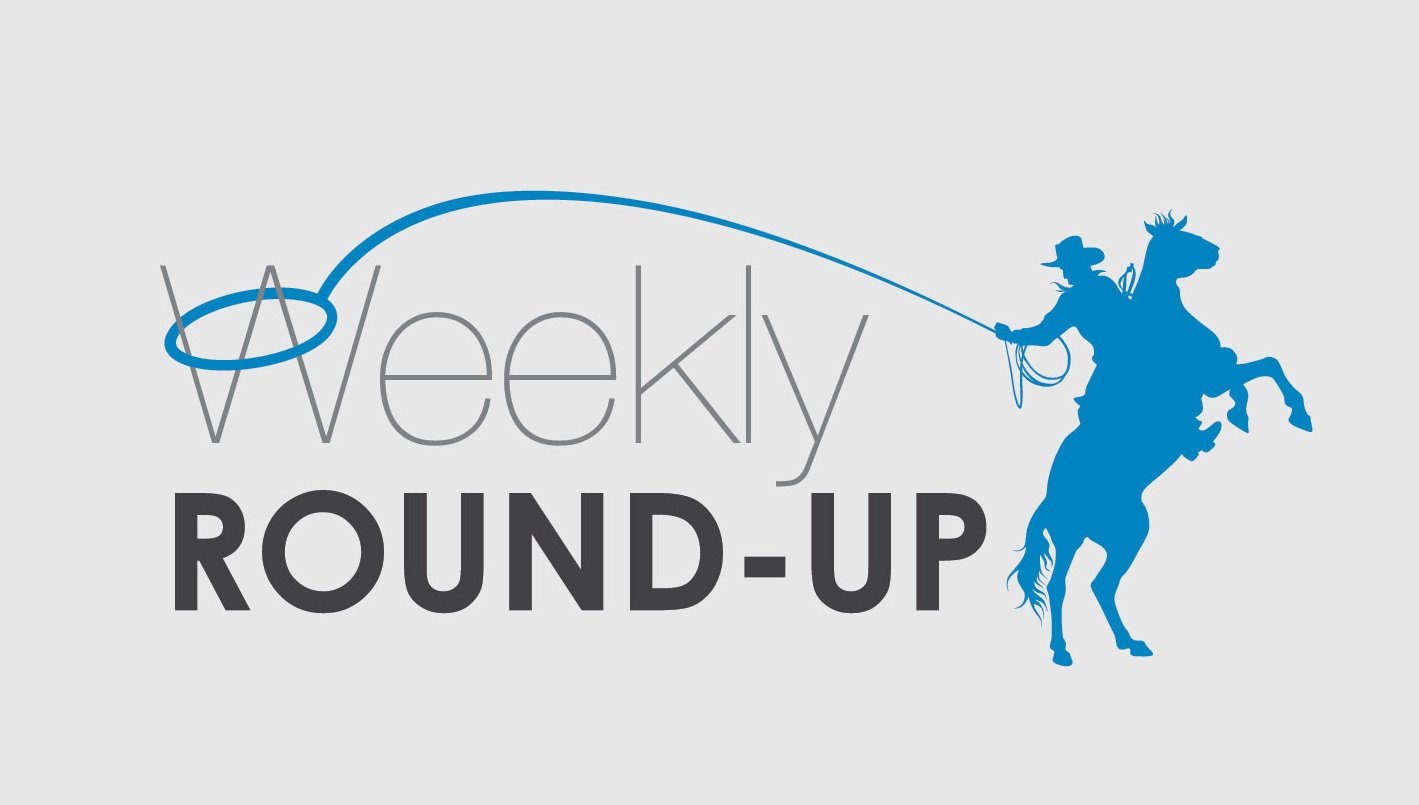 Welcome to my weekly round-up of the best-of-the-best recent leadership and communication blog posts I've seen over the past couple weeks. Given the current state of business today and how much has changed because of COVID-19 and calls for racial justice, I'm continuing to use the Weekly Round-Up as a place to share some of the best resources I'm seeing to help leaders and communicators navigate these challenges with their teams.
This Week's Round-Up of Leadership and Communication Blogs:
Irv Grousbeck: The Power of "I Don't Know"
By Bill Snyder (@BSnyderSF via @StanfordGSB), Stanford Business

As a C-suite executive, you might think you always have to have the answers, but thinking that way can be a mistake. H. Irving Grousbeck, an adjunct professor of management at Stanford Graduate School of Business and the cofounder of Continental Cablevision, explains why.

"

If you're a top-level business manager, admitting that you don't know something can be difficult. After all, anyone who has clambered to the top of the corporate food chain is expected to exude certainty and self-confidence. In short, you're supposed to be the person with all the answers

..."
Read more >>
Why Some Employers Keep Getting Transformation Right


By Maggie Patrick and Mark Royal (@markroyalHG via @HRExecMag), Human Resource Executive

This year, Korn Ferry and Human Resource Executive's annual list of companies "Most Admired for HR" focuses on workforce transformation and highlights those that are getting it right. Here's what we can learn about transformation from the World's Most Admired Companies:

"Workforce transformation has always been, and always will be, a topic of critical importance for HR—if organizations are unable to evolve and adapt to changing environments, they have no hope of lasting success. But in a global pandemic, amidst ever-growing disruption and social unrest, it feels more important than ever..."
Read more >>
How To Lead During COVID-19
By Eric Jacobson (@EricJacobsonKC)

Find out what the most important thing a leader can do as they lead their organization through the challenges of COVID-19, according to these 10 leadership and business authors.

"

Today, the following 10 leadership and business book authors answered this question for me: Question: While we surely will find ourselves challenged by COVID-19 in the foreseeable future, what is the most important thing a leader can do as they lead their business/organization?

..."
Read more >>
Patrick Lencioni: A Good Time For Quiet Contemplation


By Patrick Lencioni (@patricklencioni via @ChiefExecGrp)

CEOs: This one thing can help to restore yourself amid all the disruption and uncertainty.

"Imagine there was an activity that every CEO agreed was critical to maximizing their success and that almost none of them did. And imagine that this activity cost absolutely nothing, took just 10 to 15 minutes per day, and brought about obvious and even immediate benefits..."
Read more >>
Recommendations From Leading CIO Whisperer Charlie Feld


By Peter High (@peterahigh via @Forbes), Forbes

Get recommendations for leading through a crisis from one of America's most recognized and successful Chief Information Officers, Charlie Feld.

"

While there is no textbook for leading through a crisis like the current pandemic, one of the things one can do is learn from the wisdom and insight of leaders who have been around longer than us and have a perspective that is broader than ours. While no leader has faced circumstances quite like these, Charlie Feld's experience leading technology organizations—for some of the most recognizable names in business—over the last 55 years, is a voice worth listening to

…"
Read more >>
What were some of the best resources you've read this week?
—David Grossman
---
Ensure your approach to communications fits the needs of employees and your organization today with help from the Reflect, Reimagine & Reboot Your Internal Communications Plan Through the Pandemic eBook. Click image below to get your free copy.