February 19, 2016
Weekly Round-Up: Things Great Leaders Do Differently, Building a Passionate Company, Bridging Communication Gaps and Saying Thank You to Employees
Welcome to my weekly round-up of top leadership and communication blog posts. As many of you know, each week I read and tweet several great articles and on Fridays, I pull some of my favorites together here on my blog.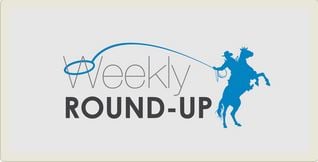 This week you'll read articles that offer helpful advice on being a better leader by learning things that effective leaders do differently, tips on building a passionate company, bridging communication gaps and 40 ways to thank your employees. These articles will provide you with tips, strategies and thought-starters from many of the smart folks in my network. So whether you're a new leader or an industry veteran there'll be something here for you.
What were some of the top leadership articles you read this week?
- David Grossman
___________
Make sure email isn't taking over your life by taking our Email-Free Vacation Pledge. Click the link below.