April 19, 2019
Weekly Round-Up: Tips to Build High-Performance Teams, Investing Employees in Transformation, Qualities of Great Leaders, Healthy Cultures = Revenue Growth, Embrace Internal Comms in Crisis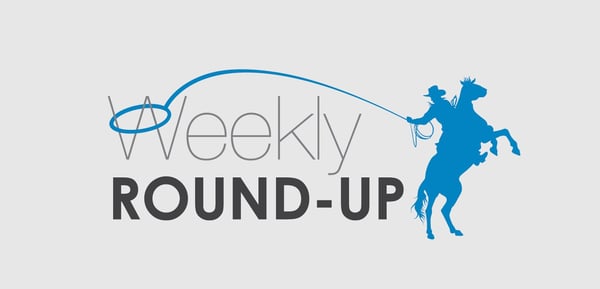 Welcome to my weekly round-up of the best-of-the-best recent leadership and communication blog posts.
Building a High-Performance Team: A Frontline Festival
Via Karin Hurt and David Dye (@LetsGrowLeaders and @davidmdye), Let's Grow Leaders

A host of leadership thought leaders share their tips and insights on building a high-performance team, from defining what a high-performance team is to building and leading them.

"

Employee recognition can be a powerful tool that can enhance team performance and motivate employees to take their work to the next level. Recognition can take many forms, so start by asking yourself these four questions, and then get the three must-have components to make sure it resonates with your employees.

..."
Read more >>
How to Get Your Company's People Invested in Transformation


By David Lancefield (@Dlancefield via @stratandbiz), strategy+business

Getting your employees to buy-in to your change initiative is a must for big change to succeed. Leaders with this certain leadership style are able to inspire and motivate employees to do just that.

"Look around at the corporate landscape. It seems like every business is trying to figure out how to transform, or already has. Transformation, driven by new industrial platforms, geopolitical shifts, global competition, and changing consumer demand, is front-page news because it moves share prices, tests leadership ability and mettle, and creates new business models that change how whole sectors operate. But we rarely talk about the people who live through and help drive these often-wrenching changes..."
Read more >>
Leadership Qualities: What Does It Take to Become a Great Leader?


By Anthony Iannarino (@iannarino)

Anthony Iannarino breaks down 5 leadership qualities in detail with tips and actionable takeaways on how to master them.

"No one ever said that being a good leader was easy. A leader's actions are constantly scrutinized and their leadership qualities help get them through good times and bad. Employees look up to, respect and work very hard for these qualities – which is why it's so important for every great leader to work hard to hone their leadership qualities..."
Read more >>
New Report Ties Revenue Growth to Companies with Healthy Cultures


By Richard Carufel via Agility PR Solutions (@AgilityPRS)

The findings from a new study on organizational culture and its correlation to outcomes and financial performance are analyzed. The survey data is based on responses from 1,000 professionals from U.S. companies with revenues from $200 million to $5 billion.

"New research from Grant Thornton and Oxford Economics shows that cultural factors such as collaboration, employee engagement, employee retention, and customer satisfaction have a clear relationship with revenue growth..."
Read more >>
Why it's High Time to Embrace Internal Comms During Moments of Crisis


By Cyrus Gilbert-Rolfe via MarketingTech (@MarketTechNews)

Transparency is key. Employees can become vital to helping your company manage a crisis, but only if you keep them in the loop. This article gives you tips on how to do so.

"

When events are completely out of their hands and also their workforce's hands, businesses need to plan and prepare, more so than ever. In times of instability, employee engagement and productivity will often be negatively affected. Employees may have concerns and questions that, if not addressed by their employer, will be answered by less informed and unreliable sources. Don't let this happen - false or misleading information will only make things worse

…"
Read more >>
What were some of the top leadership and communication articles you read this week?
—David Grossman
---
Click below to download—7 Critical Traits for Building Trust Inside Companies—to get practical, strategic answers on how leaders and companies can become more trustworthy. Find out how building more trust in your organization will lead to better business outcomes.