July 1, 2016
Weekly Round-Up: Traits of Powerful Influencers, A Leader's Communication Tact, Integrity, the World of Fairness, and How Great Leaders Inspire Action
Welcome to my weekly round-up of top leadership and communication blog posts. As many of you know, each week I read and tweet several great articles and on Fridays, I pull some of my favorites together here on my blog.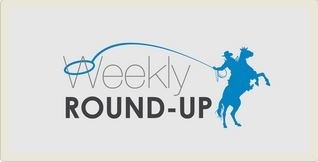 This week you'll read articles on traits that powerful influencers have, communication tact used in a big merger, charismatic people skills, what to do instead of treating everyone the same in fairness, and how great leaders inspire action. These articles will provide you with tips, strategies and thought-starters from many of the smart folks in my network. So whether you're a new leader or an industry veteran there'll be something here for you.
A Leader's Communication Tact Demonstrated In LinkedIn's Merger
By Hsuan-hua Chang (@

Forbes

), Forbes

"Microsoft made headlines recently when it announced its plan to acquire the professional networking site LinkedIn. Mergers of this scale can raise a lot of anxiety for employees who often find themselves anticipating stark changes and questioning the security of their positions…"
Leaders – Quit Trying to be Fair and Do This Instead
By Randy Conley (@

RandyConley

), Leading With Trust

"Complete the following statement: "I'm being fair because I treat everyone the ______ ." You've probably heard this statement many times from the leaders you've had in your career and you've likely said it yourself from time to time…"
How Great Leaders Inspire Action
By Skip Prichard (@

SkipPrichard

), Skip Prichard

"The most inspiring leaders of the world tap into the innermost part of the brain, where we think in images rather than words. Gut feelings aren't actually from the gut, but from the core of our brain…"
What were some of the top leadership articles you read this week?
- David Grossman