March 29, 2019
Weekly Round-Up: Using Comms to Help Managers Succeed, Tips for New Leaders, Increasing Communicators' Visibility, Inspiring Creativity & Innovation, 6 Ways to Improve Internal Comms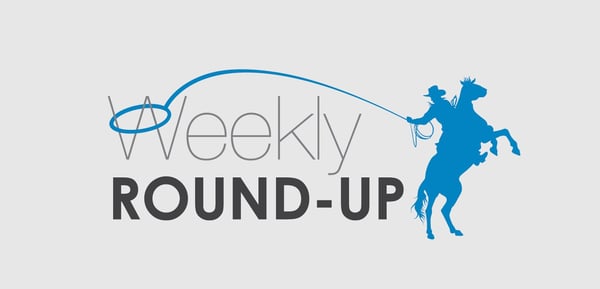 Welcome to my weekly round-up of the best-of-the-best recent leadership and communication blog posts.
The Five F's: How Communications Can Alter the Future of Line Managers
By Ethan McCarty (@ethanmcc via @InstituteForPR), Institute for Public Relations

To enable managers to succeed in their role and to communicate better, communications professionals should capitalize on the "Five F's."

"

I know this may come as a surprise to you, but managers are not always hired based on their communications skills. Shocking, I know! But seriously, it's often expertise in the field/industry that snags a high-performer his or her promotion into management

..."
Read more >>
Helping New Leaders Establish Credibility


By Kevin Eikenberry (@KevinEikenberry), Leadership & Learning

Get 5 things new leaders can do to jumpstart the growth of their leadership credibility.

"

When people are promoted to leadership roles, one thing they struggle to develop is credibility. If promoted from within, they likely have credibility around their work, but not necessarily their leadership. If new to the organization, they might have some leadership credibility, but no credibility around their work or the organization

…"
Read more >>
5 Ways to Become a More Visible Communicator


By Kim Sklinar (@dosomethingkim via @PRDaily), Ragan's PR Daily

Communicators regularly guide and coach executives on how to be more visible and communicate with employees at all levels. Here's how to get yourself out there, too.

"

To increase internal buy-in, trust and authority, you must build bridges. Here's how to start having better, richer conversations.

.."
Read more >>
Frontline Festival: Inspiring Creativity and Innovation on Your Team


Via Karin Hurt and David Dye (@LetsGrowLeaders via @davidmdye), Let's Grow Leaders

A great group of leadership experts share thoughts on how to inspire creativity and innovation on your team.

"

Welcome to the Let's Grow Leaders Frontline Festival! This month, our contributors share their thoughts about inspiring creativity and innovation on your team. We've expanded the Frontline Festival to include other formats such as podcasts and artwork and are always looking for new thought leaders to join the party.

.."
Read more >>
6 Simple Ways Internal Communication Can Be Improved in the Workplace


By Charong Chow (@SocialChorus via @IC_Kollectif), IC Kollectif

Get 6 strategies from leading communicators on how to improve your internal communications function.

"

Here are six insights from leading communicators on how to improve communications based on their vision and what they achieved in their own companies in industries, such as manufacturing, technology, retail, and nonprofits

…"
Read more >>
What were some of the top leadership and communication articles you read this week?
—David Grossman
---
Click below to download our new free eBook – Communicating With Impact Inside Healthcare Organizations – and start to navigate the core communication challenges that might be holding your healthcare organization back from achieving higher levels of productivity, trust in leadership, engagement and profitability today.