August 19, 2016
Weekly Round-Up: What Leaders Can Learn From 'The Final Five', Leaders of the Future, Overlooked Habits of Great Leaders, Lean Leaders & Most Desired Forms of Care
Welcome to my weekly round-up of top leadership and communication blog posts. As many of you know, each week I read and tweet several great articles and on Fridays, I pull some of my favorites together here on my blog.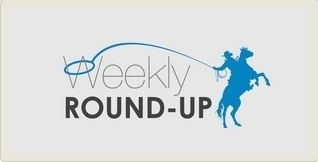 This week you'll read articles on what business leaders can learn from 'The Final Five', an important message to CEO's from the leaders of the future, overlooked habits of great leaders, lean leaders, and the most desired forms of care. These articles will provide you with tips, strategies and thought-starters from many of the smart folks in my network. So whether you're a new leader or an industry veteran there'll be something here for you.
What Business Leaders Can Learn From 'The Final Five'
By Meghan M. Bio (@

MeghanMBiro

in @

Forbes

), Forbes

"Regardless of what we have heard about the preparedness issues in Rio, these Olympics have been simply captivating. We are raking in the medals and I get goose bumps every time I see the American flag raised and hear our national anthem. And I love Michael Phelps as much as anyone else, but The Final Five have my heart and undivided attention …"
The Most Overlooked Habits of Great Leaders
By Lolly Daskal (@

LollyDaskal

), Lead From Within

"There are a few habits that are frequently overlooked but that can make a difference between a good leader and a great one. All leaders want to do better than just being good at what they do. They tend to share a passionate desire to be great …"
Is Your Company Led by Lean Leaders?
By Annette Franz (@

annettefranz

), CX Journey

"If company leadership wants to transform the culture of the organization and become a lean company, they've first got to understand what comprises lean leadership …"
The 12 Most Desired Yet Unrequested Forms of Care
By Kate Nasser (@

KateNasser

), Smart SenseAbilities

"Leaders, have employees ever told you that you are very caring? That you always know how to connect in the right way? Leaders who get this positive feedback understand one thing – people define caring differently …"
What were some of the top leadership articles you read this week?
—David Grossman
Ever imagine how great it would be to have a wealth of leadership tips and strategies all compiled in one resource? Here it is.