May 1, 2015
Weekly Round-Up: What's Missing from Your Innovation Efforts, 7 Steps to Improve Your Character Habit & Tips for Effective Internal Communications
Welcome to my weekly round-up of top leadership and communication blog posts. As many of you know, each week I read and tweet several great articles and on Fridays, I pull some of my favorites together here on my blog.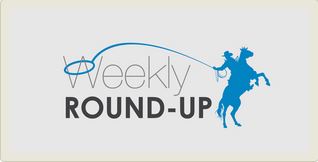 This week you'll see articles on email habits to learn from some of the world's busiest people, ways to improve your internal communications and steps to improve your character habit. These articles will provide you with tips, strategies and thought-starters from many of the smart folks in my network. So whether you're a new leader or an industry veteran there'll be something here for you.
What were some of the top leadership articles you read this week?
- David Grossman
-------------
Download—Enterprise Social Media: 5 Ways to Maximize Trust and Master Social Media on the Inside—by clicking below and set your company up for sustainable online success.