September 11, 2015
Weekly Round-Up: Why Engagement Begins and Ends with Leadership, Powerful Reasons to Have More Confidence in Your Public Speaking & Sustaining Motivation
Welcome to my weekly round-up of top leadership and communication blog posts. As many of you know, each week I read and tweet several great articles and on Fridays, I pull some of my favorites together here on my blog.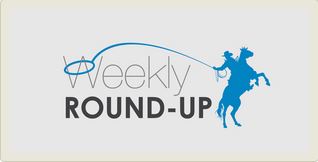 This week you'll see articles on how to be the kind of leader your employees need you to be, debriefing a meeting regardless of the topic and reasons to have more confidence in your public speaking. These articles will provide you with tips, strategies and thought-starters from many of the smart folks in my network. So whether you're a new leader or an industry veteran there'll be something here for you.
What were some of the top leadership articles you read this week?
- David Grossman
___________
Download the Take 5 Planning Template to start communicating in ways that drive measurable results.