February 20, 2015
Weekly Round-Up: Why Everyone Is Talking Values, Employee Engagement 101 & the Importance of Listening to Your Employees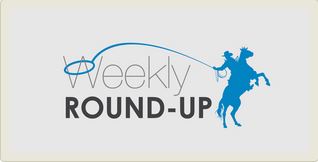 Welcome to my weekly round-up of top leadership and communication blog posts. As many of you know, each week I read and tweet several great articles and on Fridays, I pull some of my favorites together here on my blog.
This week you'll see articles on becoming a better listener with one simple change, the 3 essential business elements needed for excellent results and creating a company culture that's authentic to boost employee engagement. These articles will provide you with tips, strategies and thought-starters from many of the smart folks in my network. So whether you're a new leader or an industry veteran there'll be something here for you.
How One Simple Change Can Make You a Better Listener
By Art Markman, Fast Company
"Next time you're at a meeting when you are not a central participant, take a couple of minutes and watch some of the other people at the table. Most of them won't even look like they are listening carefully. Some are fidgeting in their seats. Some are checking…"
The Importance of Listening to Your Employees
By Entrepreneurs' Organization
"I am a lucky man. I have the privilege of working with people and on projects I love. I was recently at the wedding of my first employee and could not help but reflect on the past five years. This year was a hallmark year for…"
3 Business Elements Needed for Excellent Results
By Mark Lukens, Switch & Shift
"In the 1980s we were told that profit was king. The whole economy was restructured to put this focus before all else, on the basis that if we did that right then everything else would follow. But the reality is very different…"
Why Everyone Is Talking Values — and Why They Should Be More than Buzzwords
By Asher Raphael, SmartBlog on Leadership
"Lately, I've noticed everyone seems to be talking about "values." From major brands such as Whole Foods, which launched its first national advertising campaign featuring a "Values Matter" tagline, to…"
Employee Engagement 101: Does Your Culture Value Humans?
By Meghan M. Biro, Forbes
"What's the distance between your company culture and your brand? Answer: There shouldn't be any. A company culture that's authentic and deep will translate through the employer brand, conveying the same tone, the same mission, the same values to…"
What were some of the top leadership articles you read this week?
- David Grossman
----------------
Download, Our Top 14 Blog Posts of 2014, and get the strategies you need to elevate your leadership and communication!