September 16, 2019
What Employees Want to Know Most in Times of Change to Eliminate the Grapevine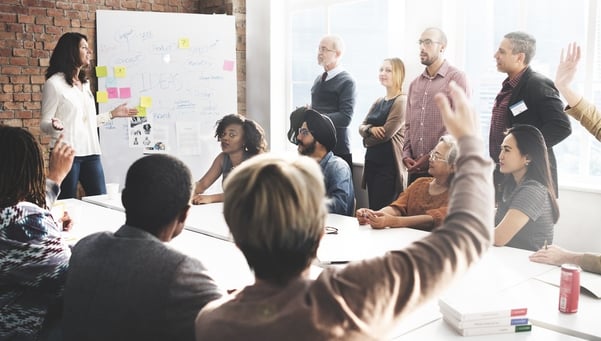 Often the biggest complaints from employees today is about all the change going on. Another restructuring, transformation, cutback, change at the senior leadership level... and on and on.
Change is the Norm
Change can be exhausting for employees; yet it can also be exhilarating and help evolve an organization in a great way. Regardless, the most important thing for employees to realize is that change IS. For organizations to grow and succeed today—and to meet shareholder demands and expectations—they're going to have to continually evolve.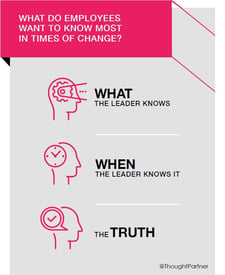 One reason why change in the workplace is so hard is that it's like trying to find your way around today with an old map.
There isn't a new map in most cases; the organization is creating the map just-in-time. In this dilemma lies a huge opportunity—to create what hasn't been done before and inspire employees to help be part of something new and possibly revolutionary.
The best organizations help their employees understand the reality of change and embrace change with a new and more open attitude. This involves helping employees process the WHY behind the change. What's happening outside the organization and inside that's driving the need for change? New needs in the marketplace? Technological advances? Customer feedback and new requirements? Competitor behavior? The list goes on.
A Critical Skill for Today's Leaders
Additionally, the ability to navigate change and deal with ambiguity is a critical skill for today's leaders as well. The leader's job is now to help employees develop a true capacity to adapt, rather than stake out just one path and cling to it. Sometimes the challenge is knowing what should change, and then changing it without significant consequences. This means building the capacity and a greater capability for change within employees is a critical skill for successful organizations today.
What Can Happen When Leaders Wait to Communicate
A problem that can arise when leaders wait to communicate information during change is that the vacuum can quickly fill with rumors. Some call it the grapevine; others call it hearsay. No matter what you call it, it can be problematic and distracting yet often a source of valuable information. If you aren't talking proactively about issues that are important to your employees, chances are that someone else is.
Here's a quick formula for the best way to communicate in times of change: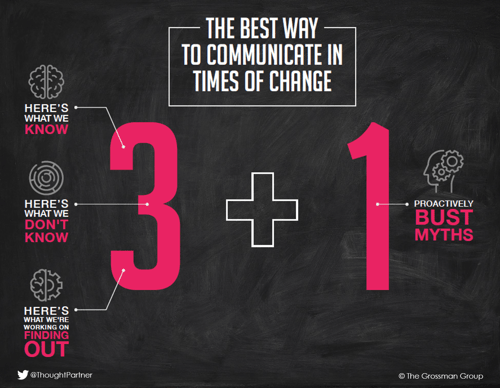 What might you be waiting to communicate that you can talk about what you know today?
—David Grossman
---
Click below to download—22nd Century Communications: Strategies to Deliver Cutting-Edge Communication, Engage Employees and Strengthen Reputation—and get key insights into the top 10 principles some of the best organizations employ to ensure their communication strategy is a positive lever in building a stronger business.