The Grossman Methodology defines who we are, what we do and what makes us different.
Developed by founder David Grossman, the Grossman Methodology is driven by The Grossman Group's thoughtpartner™ philosophies, internal communications proprietary tools and unparalleled industry experience. The Methodology guides The Grossman Group to develop breakthrough internal communications strategies for the world's most recognized companies and leaders.
It's our belief in our work:

Leaders and communicators can recognize the untapped potential of internal communications to effect meaningful change and drive business results.

It's our commitment to our clients:

Every day, at every moment and at defining moments, we understand and anticipate their business needs.

It's our passion:

For life, for business, for people. To take our clients where they'd never thought they'd go—with the support they need to get there.
That's the Grossman Methodology.
That's The Grossman Group.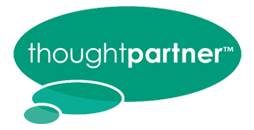 thoughtpartner™ (thôt pärt'ner) n. 1. someone who understands you, your business opportunity and what you want to accomplish 2. someone who asks the tough questions your stakeholders will ask, and works with you on the answers 3. someone who brings to the table his/her life experience, best practices and expertise 4. a strategic business person, first; a communications counselor, second