November 7, 2017
Back by Popular Demand: A Recipe from Grandma Elsie's Kitchen - #ButternutSquashSoup
With Thanksgiving only a couple of weeks away, and to continue to share in the spirit of Grandma Elsie, I want to share with you this crowd favorite that's back by popular demand – the delicious recipe for Grandma Elsie's Butternut Squash Soup. For those of you who aren't familiar with our tradition and Grandma Elsie, click here.
This is a great time of year for a nice warm, smooth soup. A perfect recipe to make for a crisp fall night.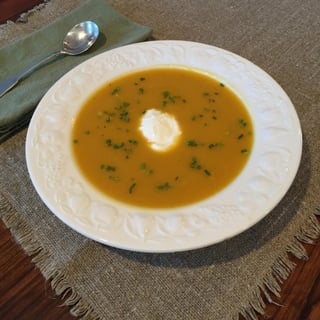 Grandma Elsie's Butternut Squash Soup
(Serves 4 to 6)
Ingredients:
1 large organic butternut squash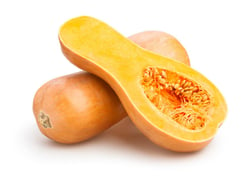 2 cloves garlic, peeled and smashed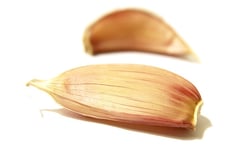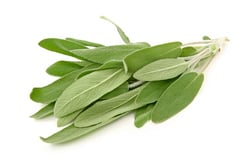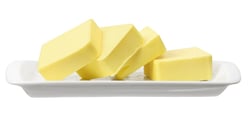 1 large yellow organic onion, roughly chopped (about 1 - 1 1/2 cups)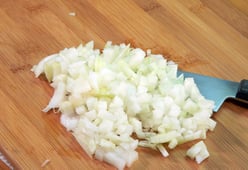 1 organic celery rib, chopped (about 3/4 cup)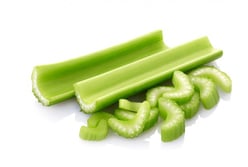 1 large organic carrot, chopped (about 3/4 cup)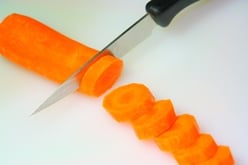 4 cups vegetable or chicken stock or broth, preferably homemade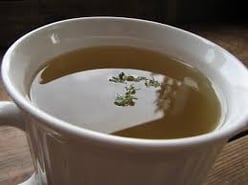 1 tablespoon apple cider vinegar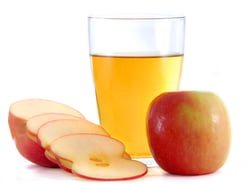 1 teaspoon Grandma Elsie's spice mix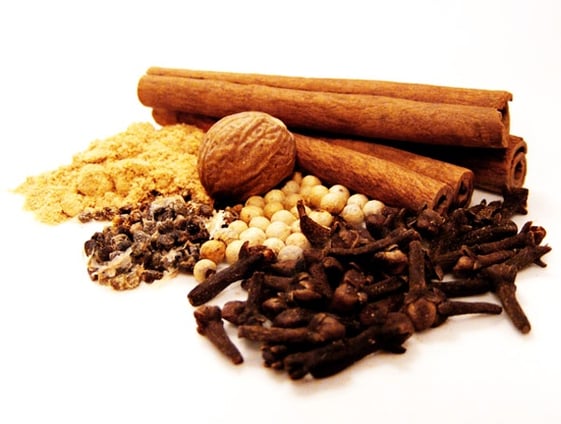 1/8 teaspoon cayenne pepper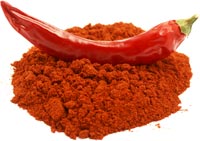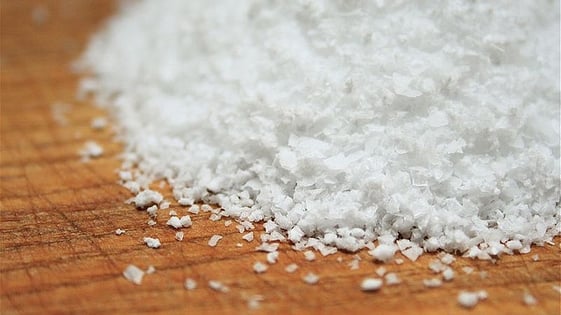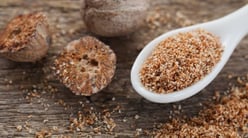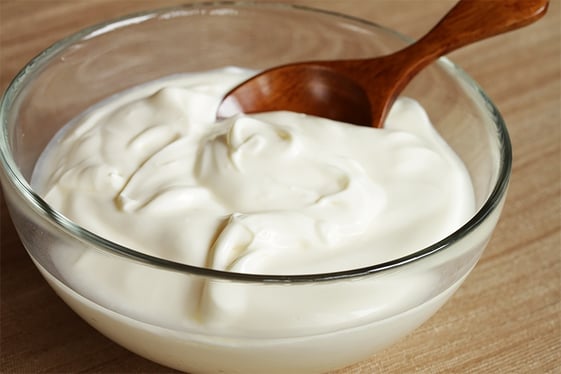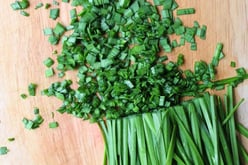 Directions
Preheat oven to 400 degrees. Cut butternut squash in half lengthwise. Scoop out seeds and fill the cavities with the garlic cloves and sage leaves. Place the two squash halves, cut side up, in an ovenproof dish. Add one-half inch of water to prevent the squash from burning or sticking to the dish. Bake for about 45 minutes, or until completely tender. Allow to cool. Discard the garlic and sage. Scoop out the cooked squash and set aside.

Heat a large thick-bottomed pot on medium-high heat. Melt the butter in the pot. Add the onion, celery and carrot and sauté for 5 minutes or until softened, but not browned.

Add the cooked butternut squash, stock, vinegar, Elsie's spice mix, cayenne pepper, salt and nutmeg. Bring to a boil, then reduce to a simmer. Cover and simmer for 30 minutes.

Use an immersion blender to purée the soup or, alternatively, work in small batches and purée the soup in a standing blender.

Serve in soup bowl and garnish with a dollop of crème fraiche and chopped chives.
For a printable recipe card, click here.
A special thanks to Brad Whitworth and Peg Champion from Grandma Elsie's West Coast Test Kitchen for sharing this recipe with us.
—David Grossman
To learn how to make Grandma Elsie's Famous Pumpkin Chiffon Pie and other time honored recipes from her kitchen click the image below to access her Official Recipe Book (for free!).