November 21, 2022
A Recipe for The Best Pumpkin Chiffon Pie You'll Ever Taste (and a few others)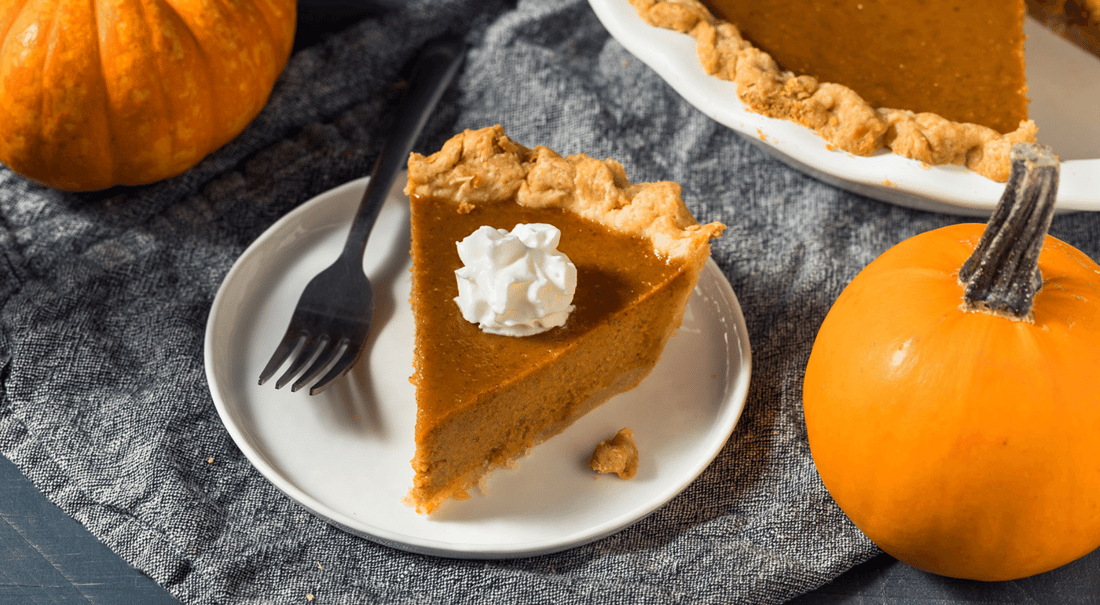 If you're like me, you're probably planning your Thanksgiving menu (if you're hosting) or planning a dish to pass if you're visiting friends and family. So, I thought I'd make it a little easier for you by sharing my all-time favorite Thanksgiving recipe: Grandma Elsie's Famous Pumpkin Chiffon Pie and a few other favorites. If you're not familiar with the backstory, you can read it here.
In the meantime, here's the recipe for the best pumpkin pie you'll ever taste (often dubbed better than Oprah's):
Ingredients:
Pie:
1 envelope gelatin dissolved in 1/4 cup of water
1/4 tsp salt
1/4 tsp nutmeg (packed)
1/8 tsp ginger
2 eggs, separated
2 tsp cinnamon
2/3 cup whole milk
1 heaping cup of canned pumpkin (NOT pumpkin pie mix)
1 cup granulated sugar
1/4 stick of butter or margarine
Pie Crust:
We use ready-made graham cracker pie crusts, but you can also make your own—and it will be even better!
1 1/3 cups graham cracker crumbs
2 tablespoons powdered sugar
1/3 cup melted butter or margarine
Whipped Cream:
1/2 pint real whipping cream (this may be enough for two pies)
1 tablespoon powdered sugar
Directions:
Part 1
Separate the eggs from their whites. Store egg whites in the refrigerator.
Start a double boiler on stovetop.
Place all of the pie ingredients except the egg whites and gelatin in the double boiler.
Heat the mixture until it is thick, stirring periodically.
While the mixture thickens, progressively dissolve the gelatin in hot water and stir vigorously.
When the pumpkin mixture is thick (hint: check if the spoon stands straight up), stir the gelatin water into the mixture on the stove, over low heat.
Let cool.
Place the mixture in the fridge until firm (we recommend letting it set overnight).
Part 2 - DAY 2
Beat egg whites until they are light and fluffy.
Once the mixture has become firm, in a separate bowl, beat pumpkin batter at low speed until it is creamy.
Then, fold the egg whites into the pumpkin batter until they are well mixed.
Pour the mixture into the pie shell and top with whipped cream.
Sprinkle lightly with graham crackers.
If you're searching for something else to add to your Thanksgiving menu, here are a few more of my favorite time-tested recipes, both sweet and savory, from Grandma Elsie's West Coast Test Kitchen.
Cheers, and Happy Thanksgiving.
—David Grossman
---
For the full suite of Grandma Elsie's Favorite recipes, visit this page.