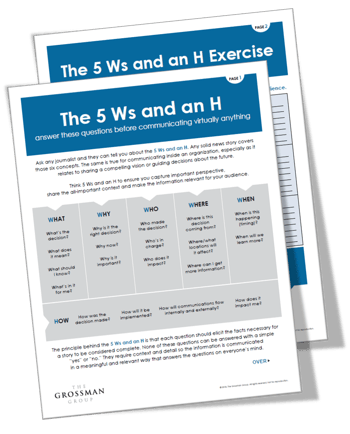 Ask any journalist and they can tell you about the 5 Ws and an H.

Any solid news story covers those 6 concepts. The same is true for communicating inside an organization, especially as it relates to sharing a compelling vision or guiding decisions about the future.
Think 5 Ws and an H to ensure you capture important perspective,
share the all-important context and make the information relevant for your audience.
Fill out the form to the right and download your free two-pager today!