Headed by CEO & Founder David Grossman and President & Senior thoughtpartner™ Kate Peters Bushnell, The Grossman Group's team of experienced thoughtpartners™ have spent their careers helping the leadership and communications teams of the nation's foremost businesses achieve their organizational goals through internal and leadership communications.
The Grossman Group's expert communicators have the practical knowledge to improve leader and communicator effectiveness through a range of solutions—the same solutions that have achieved proven growth for Fortune 100 companies and other leading organizations such as McDonald's, Microsoft, Geisinger Health System, Rockwell Automation, Abbott, and Cisco.
With a collaborative and proven approach to internal communications strategy and planning, every member of our team is dedicated to helping you achieve your business goals.
We look forward to partnering with you.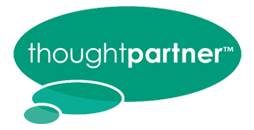 thoughtpartner™ (thôt pärt'ner) n. 1. someone who understands you, your business opportunity and what you want to accomplish 2. someone who asks the tough questions your stakeholders will ask, and works with you on the answers 3. someone who brings to the table his/her life experience, best practices and expertise 4. a strategic business person, first; a communications counselor, second