November 3, 2021
The Key to Retaining Employees Amid the "Great Resignation"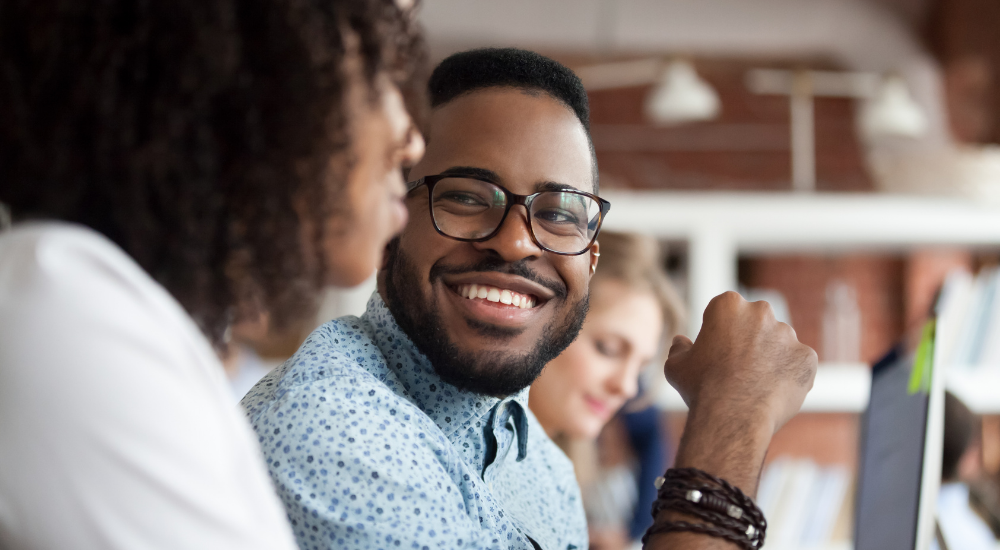 The trend of employees leaving their jobs in droves is real and escalating, as we learned this month from the U.S. Bureau of Labor Statistics, which announced that 4.3 million Americans – 2.9% of the workforce – quit their jobs in August. It was a record-breaking statistic, mirroring previous months of high numbers.
What adds to the concern is the fact that many of those employees who haven't already left are thinking about it. According to Bankrate's August 2021 Job Seeker Survey, 55% of Americans who are either employed or looking for a job say they are likely to look for new employment in the next 12 months.
The "Great Resignation" is one of the biggest concerns facing employers, a trend of quitting like nothing we've seen before in business.
Experts point to a wide range of reasons driving people to leave their jobs across all industries, including a push for higher pay, better working conditions, and greater flexibility in balancing the growing demands of work, some of which were only exacerbated by the pandemic.
Regardless of the rationale, the situation leaves employers with a pressing question: How do we slow or halt the turnover tsunami for the workers who remain, preventing our most valuable resource from walking out the door?
The First Step to Retaining Employees is Truly Listening
In my years of working with leaders across a range of industries, I'm often surprised by how big of a disconnect there is between what employers think their teams want and what they actually want. This comes down to failing to communicate effectively. Leaders need to take the time to get a real pulse on the needs of their teams.

Now is the time to start connecting with your employees in new ways to ensure you are hearing what's on their minds – what's working well, what needs improvement, and what factors might be the driving forces behind a run for the exit signs.

There are a big variety of effective ways to get that communication going, including such tried-and-true tactics as the following:
Survey employees. Figure out what's on their minds when it comes to retention and engagement. You can survey them anonymously and can do it through a quick pulse survey that allows you to gather feedback swiftly
Conduct focus groups with a key subset of employees for qualitative feedback about their job satisfaction and needs
Have direct conversations with managers and leaders who are willing to share honest feedback and seek candid thoughts from their team members
Connect with Human Resource leaders to ensure you are hearing their insights on what employee pain points might be and the best approaches to address employee needs
After You've Listened, Be Prepared to Act
While communication is a great first start, it's important to remember that you can't just stop there. During the year that changed everything, the most important lesson I learned was about being human as we lead – what I describe in my new book as "Heart First" leadership. We learned how powerful it can be when leaders treat their employees as the individuals they are, understand their wants, and make personal connections with them that lead to solutions that they crave to make work more satisfying and meaningful. What's needed to bring out the best in a Baby Boomer can be quite different than an employee from Generation Z just as a Millennial has different priorities than those from Generation X.
This requires leaders to flex their leadership style and be authentic, empathetic, vulnerable, willing to self-disclose, and sincerely willing to not just listen, but truly hear what their employees are sharing and act upon those learnings.
Employee Wants – Including Flexibility – Come in Many Forms
A focal point of what's needed to counter widespread dissatisfaction is the need for greater flexibility.

Top of the list for Generation Z and Millennials is offering flexible work arrangements. Companies need to strongly consider the ability for their employees to work remotely or how a hybrid model can be adapted. According to the Society for Human Resource Management, that's slightly more than half of the workforce. The question remains then – what can we do for those who don't have the luxury of working from home?
Flexibility refers to more than where work takes place. Other important components of flexibility for employees from a study by Mercer include:
When (hours and scheduling)

What (activities and tasks)

How (technology considerations)

Who (contract and/or gig workers)
Adapting leadership styles is vital in these times. Companies that adapt best to blending their talent, with team members learning and growing from one another, will reap the rewards of higher retention and better recruitment while insulating themselves from the effects of the "Great Resignation."

How are you flexing your style to meet the varying wants of your employees?

—David Grossman
---
Last chance to register for this webinar Nov. 4 at 5:00-6:00 p.m. CDT on how to retain your employees through the "Great Resignation" and beyond. Click below to register now!