Free Template
Build Your Business Case for Internal Communications
Download Now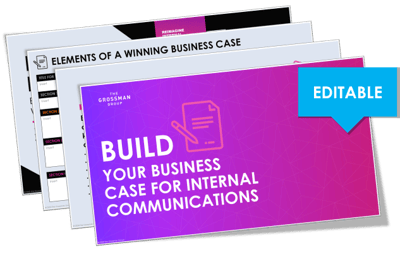 Your business case can be a means for engaging stakeholders strategically so you get more of what you need to advance business outcomes – whether that's building a coalition of partners, gaining champions, securing financial backing or all of the above.
This template and guide will help you build a business case that answers:
What's the

need?
What's the

value it will create

for the business?
What's the

cost of not

doing something?
How do we

get this done

in the best way?
Fill out the form to access your free copy of the Build Your Business Case for Internal Communications Guide.