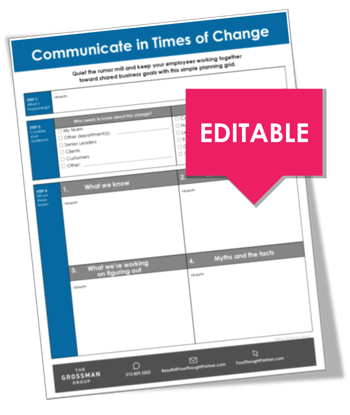 Especially in times of change, the rumor mill is distracting, discouraging, and can cost your team critical productivity.
Use this fully editable Word document tool as a great way to guide your communications and keep your employees working together toward shared business goals.
In this free tool, you'll get a 3-step formula and template to map out the following details:
What the change is
Who your audience is and how to involve them
4 steps to map your key messages
Fill out the form to download your FREE tool, Communicate in Times of Change, today.