Free Ebook
Use the Right Channels to Communicate With Impact – 21 Channel Guide
Download Now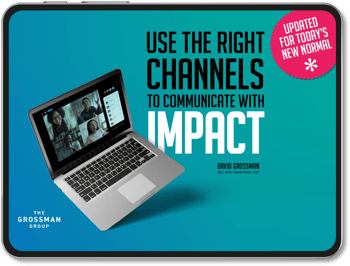 With so much change in our world and economy today, it is more important than ever to communicate effectively with employees. The right message, delivered at the right times and through the right channels, goes a long way toward building a feeling of community and increased engagement with your employees.
This free eBook provides short, simple tips and tricks for communicators looking to pick the perfect channel for their message to maximize impact.
Discover when and how best to use 21 different communication vehicles, including:
Video Conference Calls (such as Zoom and Microsoft Teams)
Traditional Conference Calls
Town Halls
Podcasts
Emails
Blogs
Face-to-Face
Intranet
Internal Publications
Internal Social Media
The CEO
And more!
Download Use the Right Channels to Communicate with Impact today by filling out the form.