Free eBook
Internal Communications: Making a Difference from Within
Download Now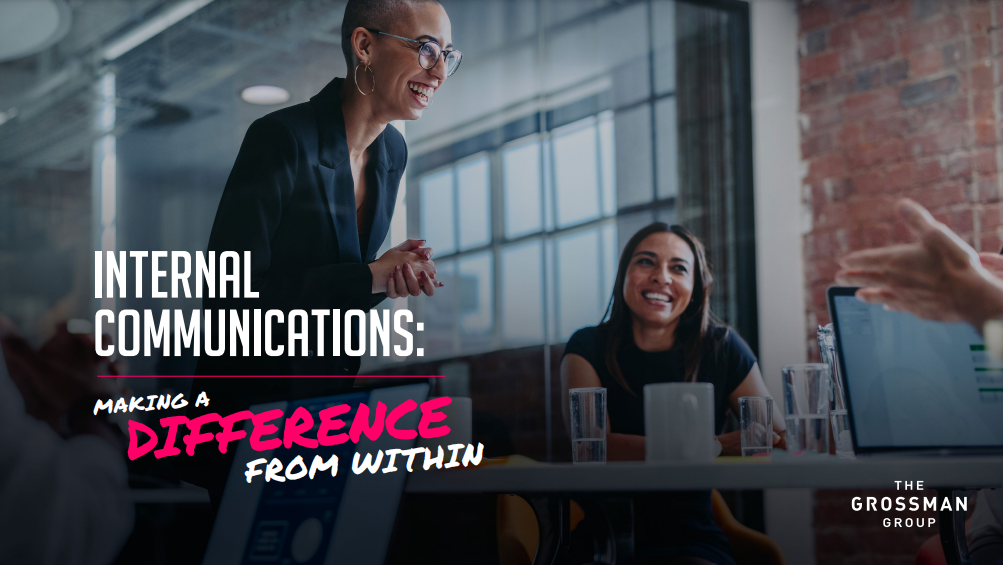 You know external communications well: PR, Marketing, Public Affairs, Consumer Affairs, Issues/Crisis and more. At The Grossman Group, we specialize in Internal Communications - communications for internal audiences of a business, from front line workers to leaders and everyone in between.
Download this primer for a quick overview of what Internal Communications is, how it's different from External Communications, its role in employee engagement, why you should consider exploring a career in Internal and more.
Fill out the form to get the primer today.