Free Best Practice Guide
Words of Wisdom – How to Be at Your Best in Times of Uncertainty
Download Now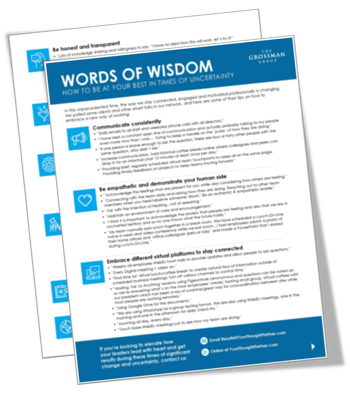 In these unprecedented times, the way we stay connected, engaged and motivated professionally is changing.
We polled some clients and other smart folks in our network, and gathered some of their best tips for leaders on how to embrace a new way of working.
We've bucketed the tips from leaders into themes that include:
Communicating consistently
Being empathetic and demonstrating your human side
Helping manage information overload
Leveraging your leadership
And more!
Fill out the form to download your FREE Words of Wisdom: How to Be at Your Best in Times of Uncertainty best practice guide today.